Airbus water management system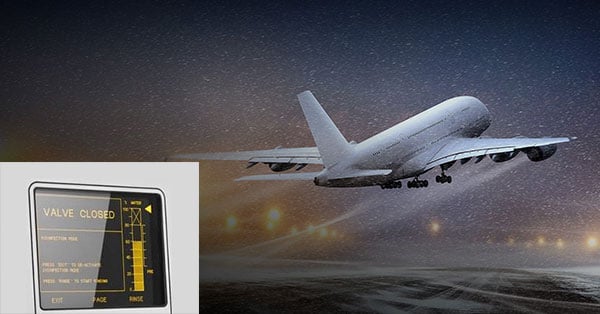 Challenge
Displays to be used outside aircraft for water management systems. The display must meet strict aviation requirements, endure extreme differences in temperature, and tolerate high impacts and high altitudes. There cannot be any motion blur when the display is cold after landing.
Customer
A system integrator of advanced aircraft equipment that fulfills the demanding aviation requirements and lasts the harsh conditions that are faced within the aviation industry.
Solution
Lumineq displays with their reliability, clarity, and dependability meet the extremely strict aircraft manufacturing requirements.
You rarely get to see the outside details of an airplane, but if you ever walk around an Airbus A350 and keep your eyes open when the ground personnel are servicing the water tanks, you will spot the familiar yellow colors in the control panel of the aircraft's water management system.
Contact us for more information about this specific customer case or other inquiries for the aviation market.