Bring digital information to night vision devices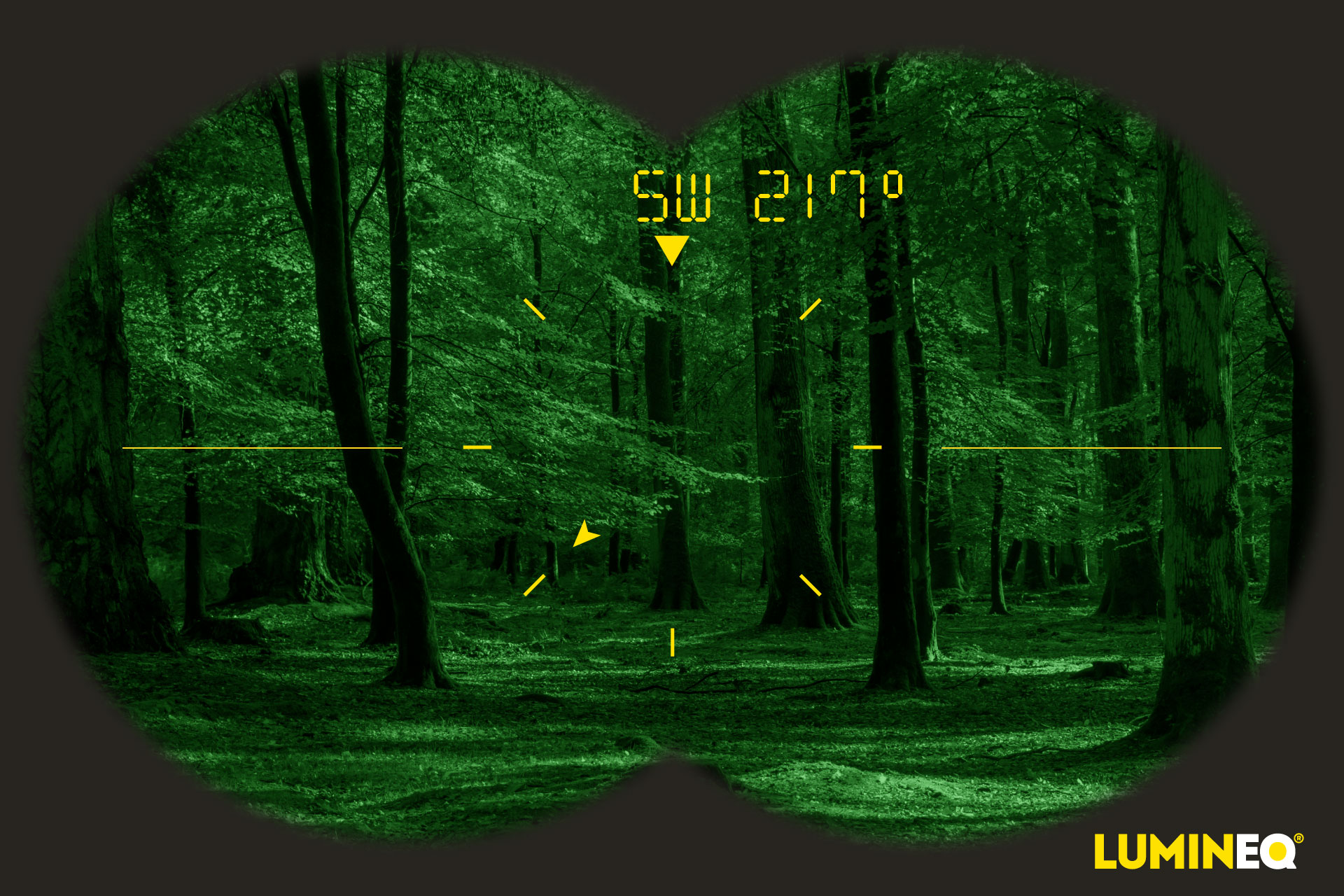 Night Vision can also be used for hunting purposes and watching animals after dark. Adding a display to optical devices enables the user to make informed decisions based on the digital information displayed. LUMINEQ transparent displays bring digital information in the line of sight, right where it's most useful.
The display is placed in between the optics lens systems showing mission-critical information, such as heading, speed, altitude, location, and distance to the target. The LUMINEQ technology enables rich segmented display content and high-resolution micro matrixes with details down to 10 micrometers. This makes it possible for us to also create transparent micro displays that can be used on magnifying optics. With night vision goggles (NVG) you lose depth perception because you are looking through an electronic image. When you have to work with a reduced field of vision like this, getting critical information in the line of sight can compensate for those limitations.