Honda Motorbike featured with LUMINEQ display
LUMINEQ and Honda, the world's largest motorcycle manufacturer, engineered together a durable display for the Honda CRF450 motorbike. The motorcycle was proved to be the most efficient bike among stiff competition in the world's toughest rally.
The latest version of the stage-winning Rally bike (CRF450 RALLY). LUMINEQ display can be seen at 00:14.
LUMINEQ display was used to show critical technical information to the Monster Energy Honda Team who rode the bikes and won the competition twice: in 2020 and 2021.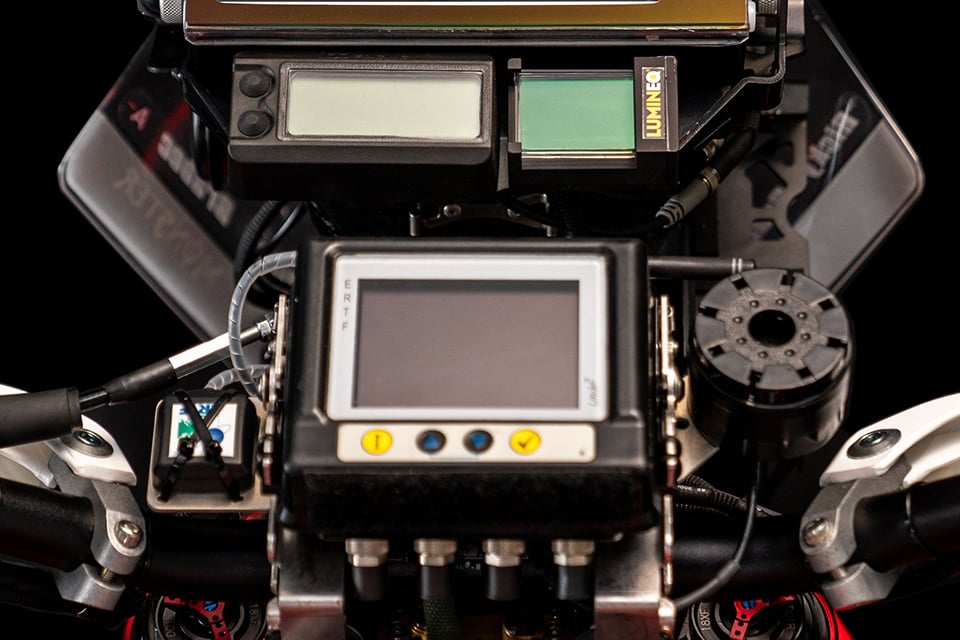 The LUMINEQ technology is perfect for an environment as challenging as the Dakar Rally. The display's inorganic solid-state design tolerates shock, vibration and extreme weather conditions better than any other display.