Valtra SmartGlass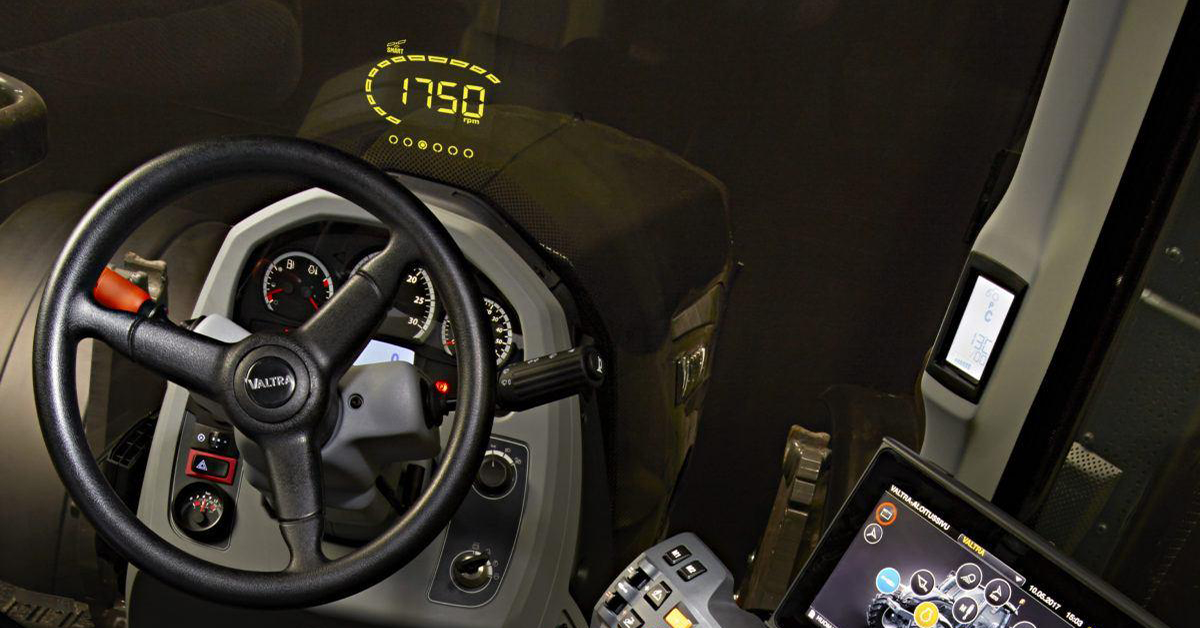 Challenge
To improve safety, ergonomics and situation awareness in vehicle cockpits while operating the tractor even in the most demanding operating conditions.
Customer
Valtra is a pioneer in developing and tailoring, easy-to-use tractor solutions for a wide range of applications.
Solution
Valtra uses LUMINEQ transparent displays laminated in glass to create a smart tractor windshield display. It is used to show various information depending on the task under progress, such as the machine or engine speed, the temperature of engine/hydraulics, position information of front loader, height position, fuel/def level, and several other machine data.