Mass Production-Ready ELT119S-RETICLE
Scope manufacturers can seamlessly integrate the LUMINEQ display ELT119S-RETICLE that brings dynamic reticle and digital information to the line of sight, enabling smart features for faster and more accurate aiming.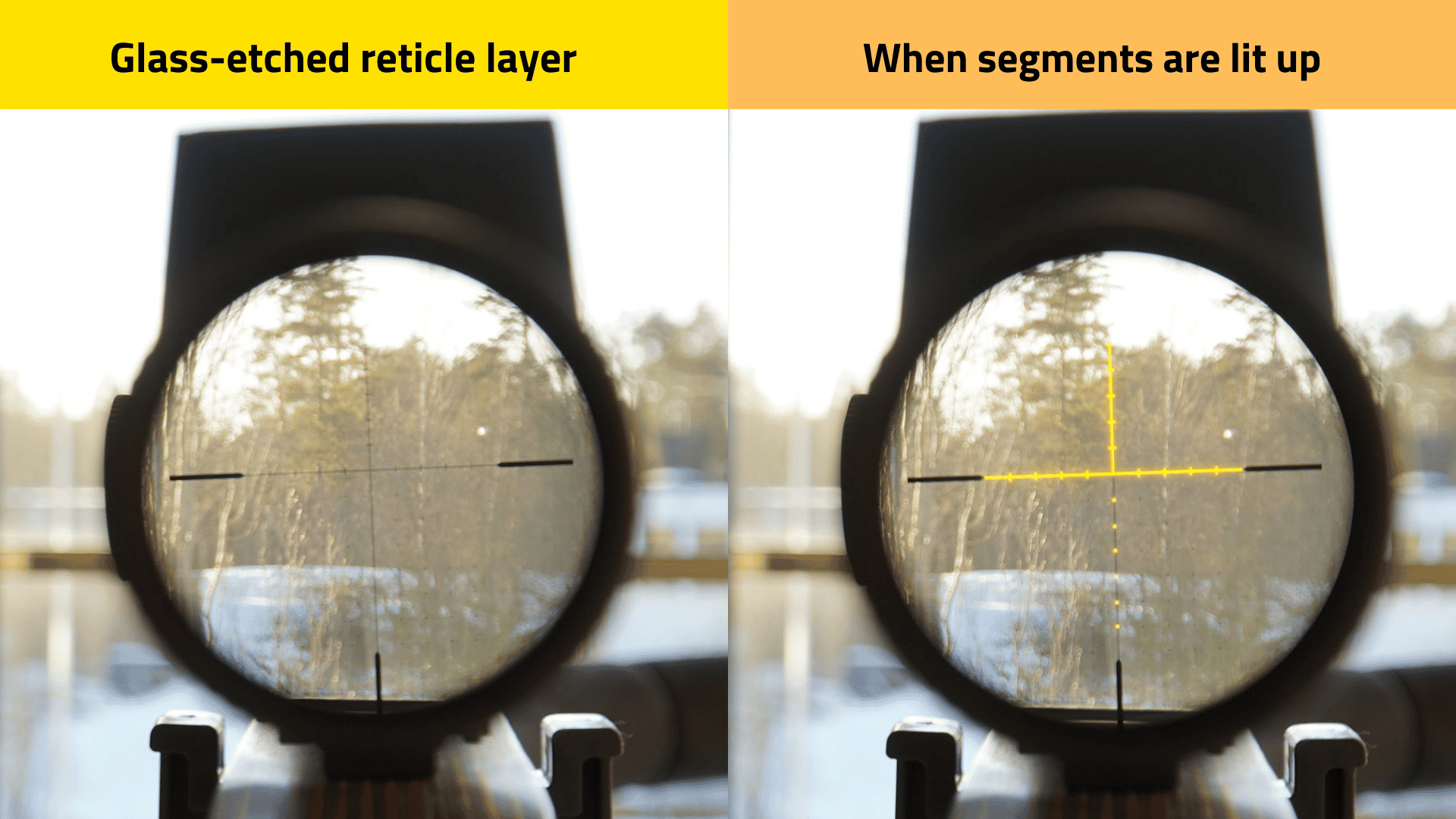 Ultra-rugged with excellent transmission and optical properties, the ELT119S-RETICLE display allows line-of-sight deployment at the focal point without sacrificing the optical quality or reliability of the scopes. Learn more about LUMINEQ for optical devices.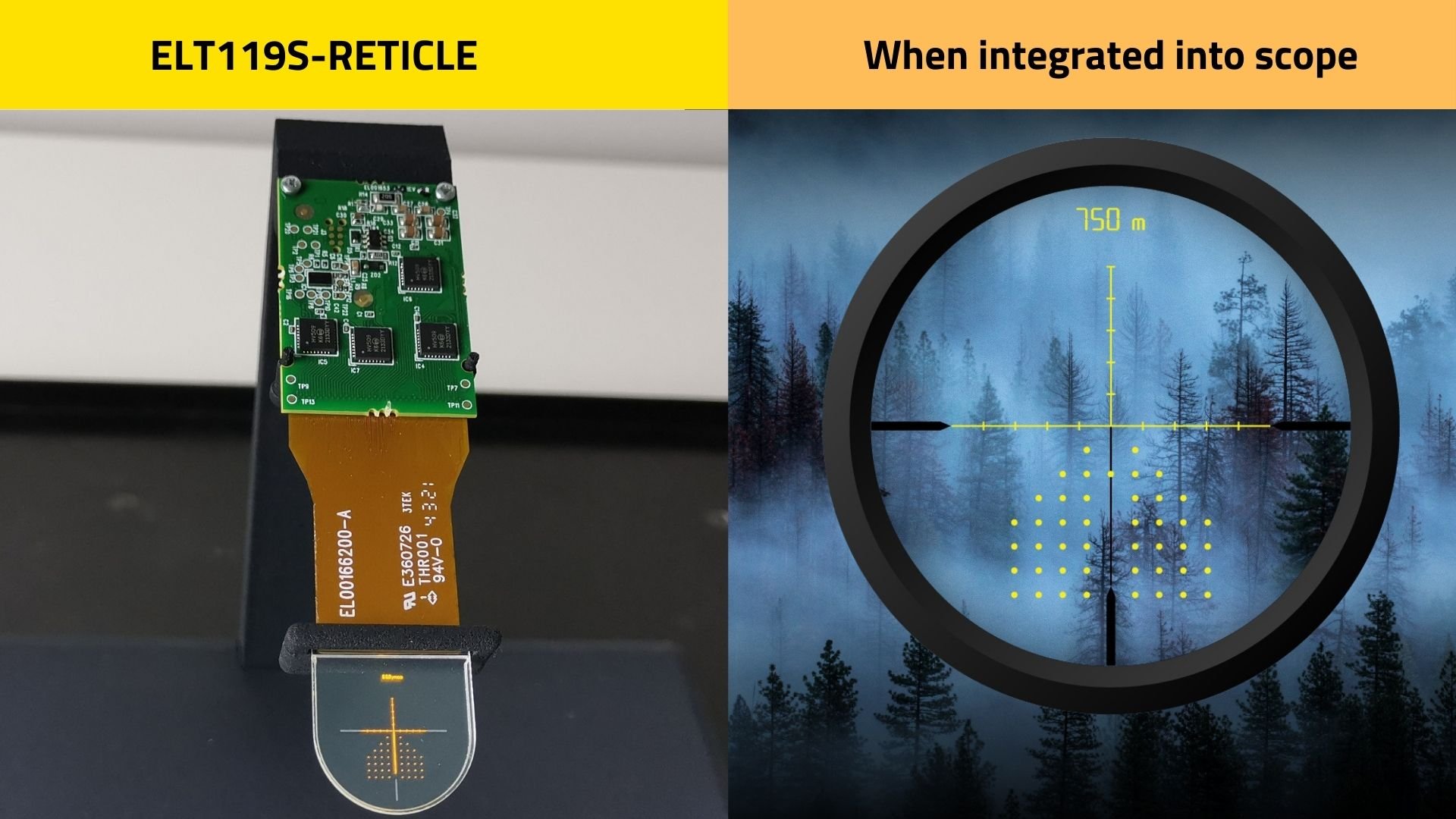 The ELT119S-RETICLE display includes:
Traditional glass-etched BDC reticle with Christmas tree-shaped holdover dots
Transparent self-emitting display segments enabling lighting up the crosshair and/or the Christmas tree holdover dots
Dynamic drop dot from a chain of 88 dots
Digital range information