Webinar: Use in-polycarbonate laminated transparent displays to improve industrial vehicle cabin design
The combination of durable polycarbonate and in-plastic laminated transparent displays provides a competitive glazing solution for industrial vehicles including forklifts, construction, forest and agricultural machines.
This unique glazing solution offers a clear view and a safe environment for operators while enabling them to see relevant and dynamic information that matters where it matters, improving comfort and work efficiency.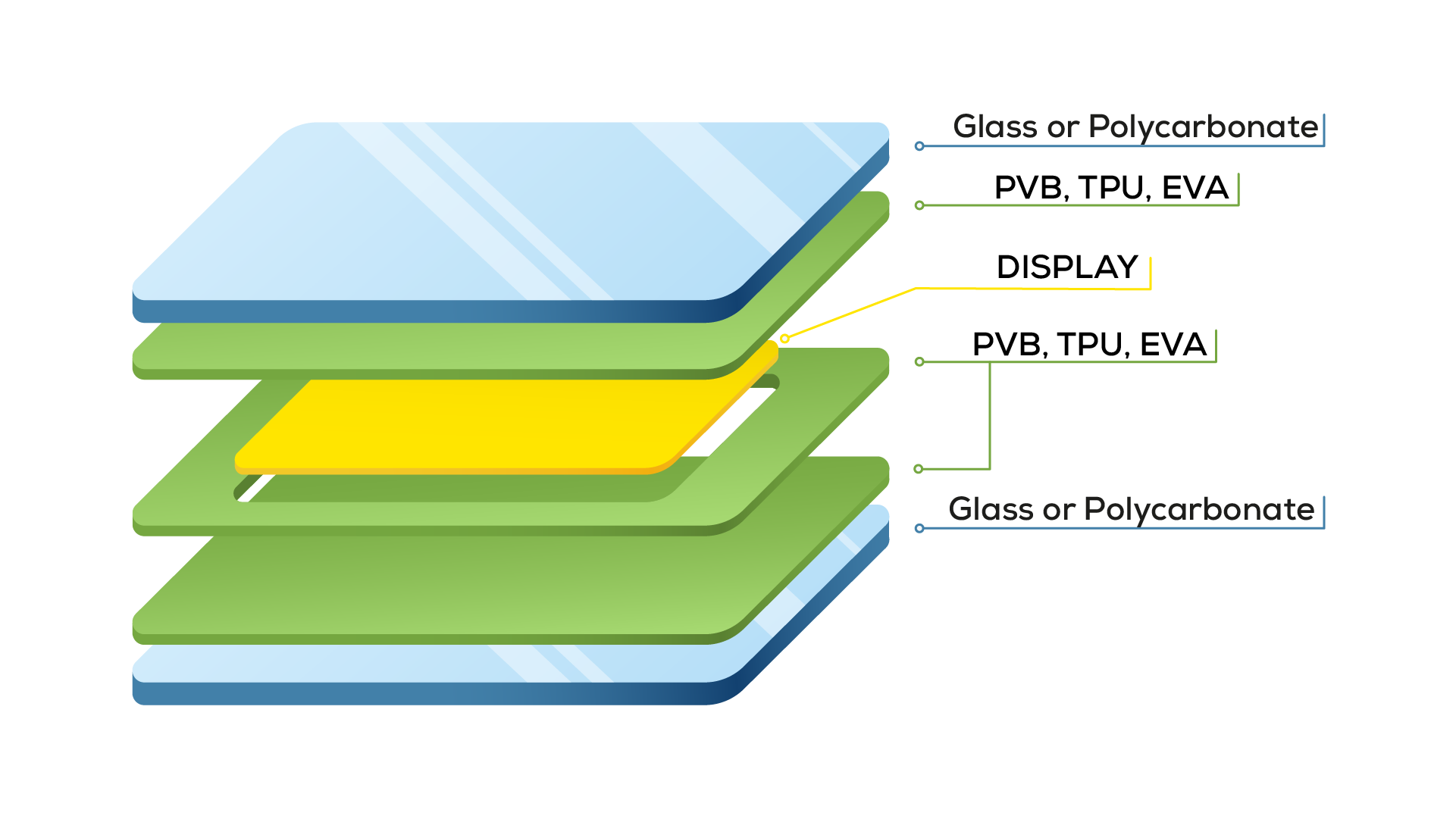 As we see increasing customer interest in the solution, we will host a webinar together with plastic specialist Aikolon to talk about efficient design ideas for safer industrial vehicles by utilizing rugged plastic glazing with embedded transparent displays.
Join our webinar on 27th of October, 10am CET or 12PM EST
Welcome to join our webinar on Thursday, October 27, 2022. You can choose one of the following sessions that fits your schedule the best.
Asia/Europe session: 10 AM Central European time / 4 PM China Standard time.

US session: 12 PM Eastern Standard Time.
Speakers:
Ari Tervonen, Laminated Display Business Line Manager, Lumineq Oy
Marko Koljonen, Head of Global Sales and Marketing, Aikolon Oy
Topics include:
Head-up display solution
Laminated transparent displays with optional touch control
Benefits of polycarbonate for industrial vehicle glazing
How to laminate transparent display in polycarbonate
Use cases
How to get started
The webinars were held in the past. Fill out the form below to receive the webinar recording.