LUMINEQ will exhibit at the London EV Show during November 29-December 1, 2022. The 3-day exhibition will provide an excellent opportunity for EV enthusiasts to witness all the latest and the greatest that the EV industry has to offer right from e-bikes, cars, buses, trucks, scooters, vans, eVTOL/UAMs, home & commercial charging systems to disruptive innovations, etc.
Visit LUMINEQ stand ST35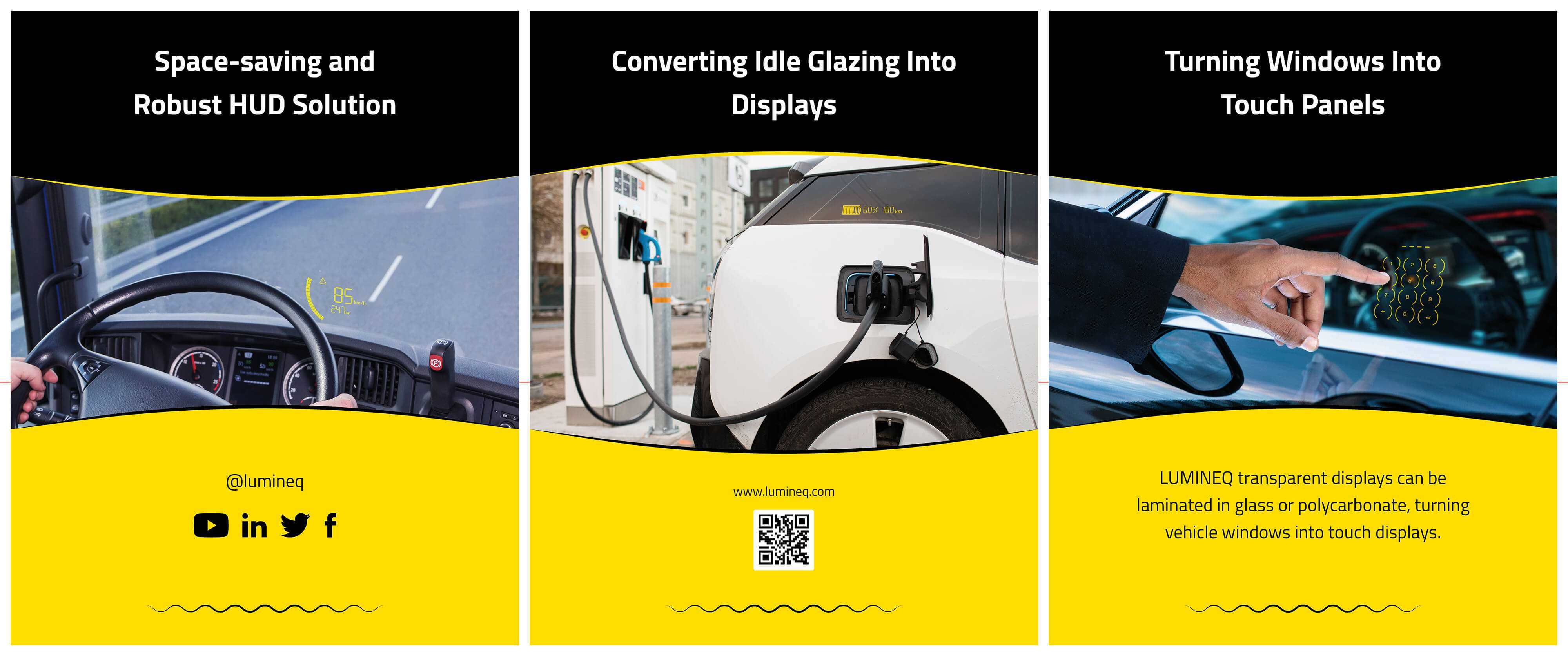 LUMINEQ transparent displays can be laminated in glass or polycarbonate as part of the glazing solution for electric vehicles, turning vehicle windows into information displays and touch screens. We will demonstrate various use cases with our latest demos for the EV industry.
Charging display on the EV windows
In-glass displays make it possible to view the state of charge, charge time estimates, and remaining range at a glance on the car window. Our latest charging display demo ELT41S-PEAK comes with a segment design suitable for electric vehicle applications. The demonstrator helps you in concept design and prototyping, perform lamination trials to adapt the technology to your application.
Transparent keypad to control vehicle access
The ELT52S-07NC-KEYPAD is a transparent touch display ready for lamination into your larger piece of glass. It can be embedded in the side window of your EVs as a stylish keyless entry system.
Transparent slider touch panel
In-glazing touch panel is a stylish and space-saving solution for electric vehicles as it converts idle glass surface into usable space. Our slider demo display can be used for EV applications such as dimming the windows or controlling the lighting.
Space-saving head-up displays
LUMINEQ head-up display takes around 0.3L of space for its compact electronics, 20-30 times less than what a projected HUD would take. The display glass can be installed on top of the dashboard, or laminated in the windshield.