LUMINEQ Displays will be exhibiting at the Shot Show 2022 Supplier Showcase, taking place January 17-18 in Las Vegas. Welcome to visit our booth 51105 and check out our transparent display starter-kit for scope manufacturers.
LUMINEQ transparent display can be placed straight to the optical path showing dynamic information, and requires no extra space.
Scope manufacturers can evaluate and prototype LUMINEQ displays with great ease by using the Transparent Reticle Display starter-kit that integrates easily into existing optical lens systems for real world evaluation and testing of the technology.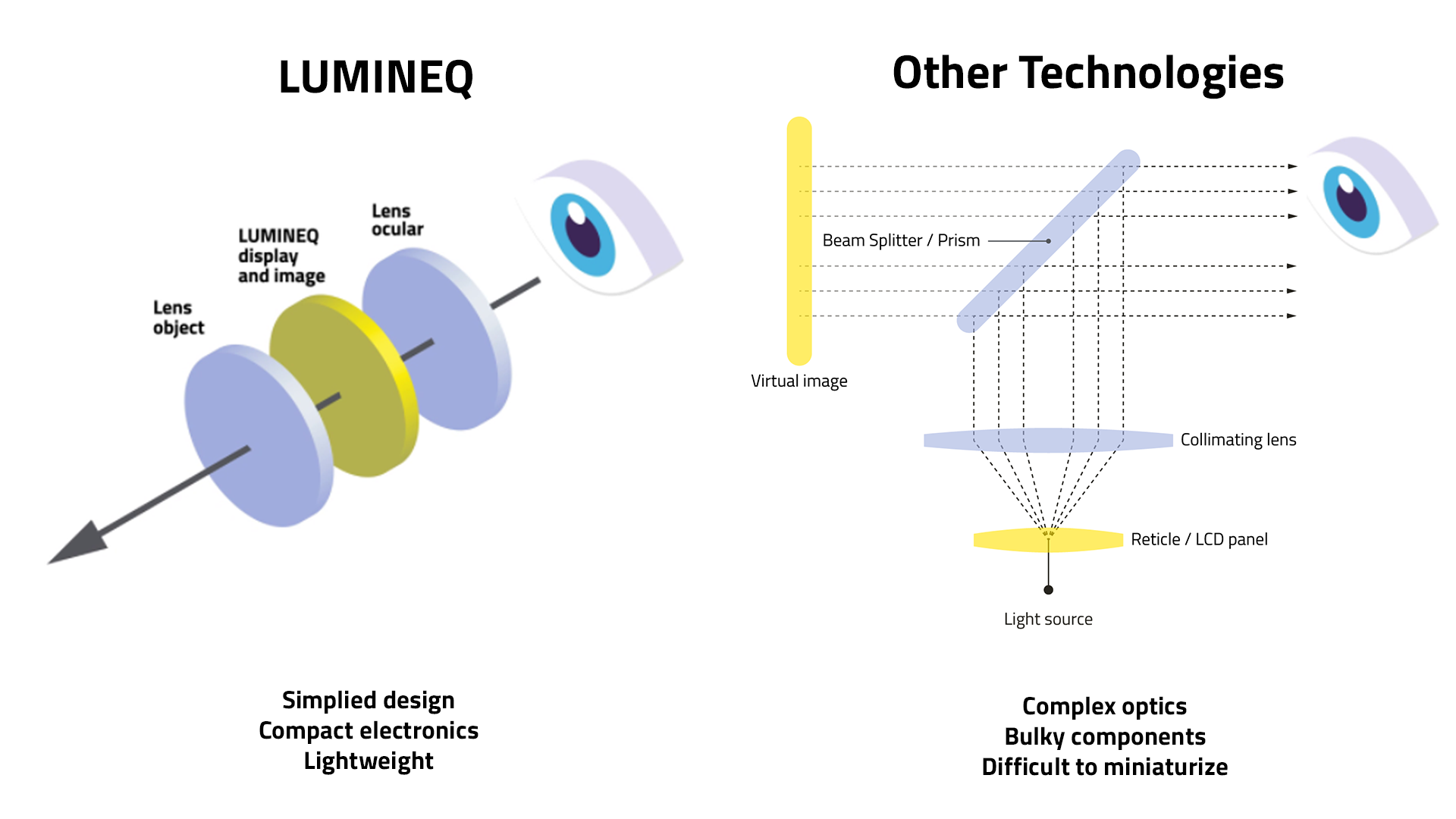 If you want to understand more about our displays for optics application, check out our past webinar recording, or read our blog post that summarized key takeaways of our webinar.
We are developing a commercial scope together with a scope manufacturer, aiming to release the product at Shot Show. The details of the product will be announced prior to the show. Come check it out at our booth!
If you would like to schedule a meeting with our team, submit the form below.