LUMINEQ will exhibit and speak at the 5th Annual UX Innovation & Cabin Design Forum for Non-Road Mobile Machinery in Frankfurt, Germany during September 15-16. The Business Line Manager of In-Glass Displays Ari Tervonen will talk about using transparent displays in cabin design to
improve efficiency, comfort, and safety.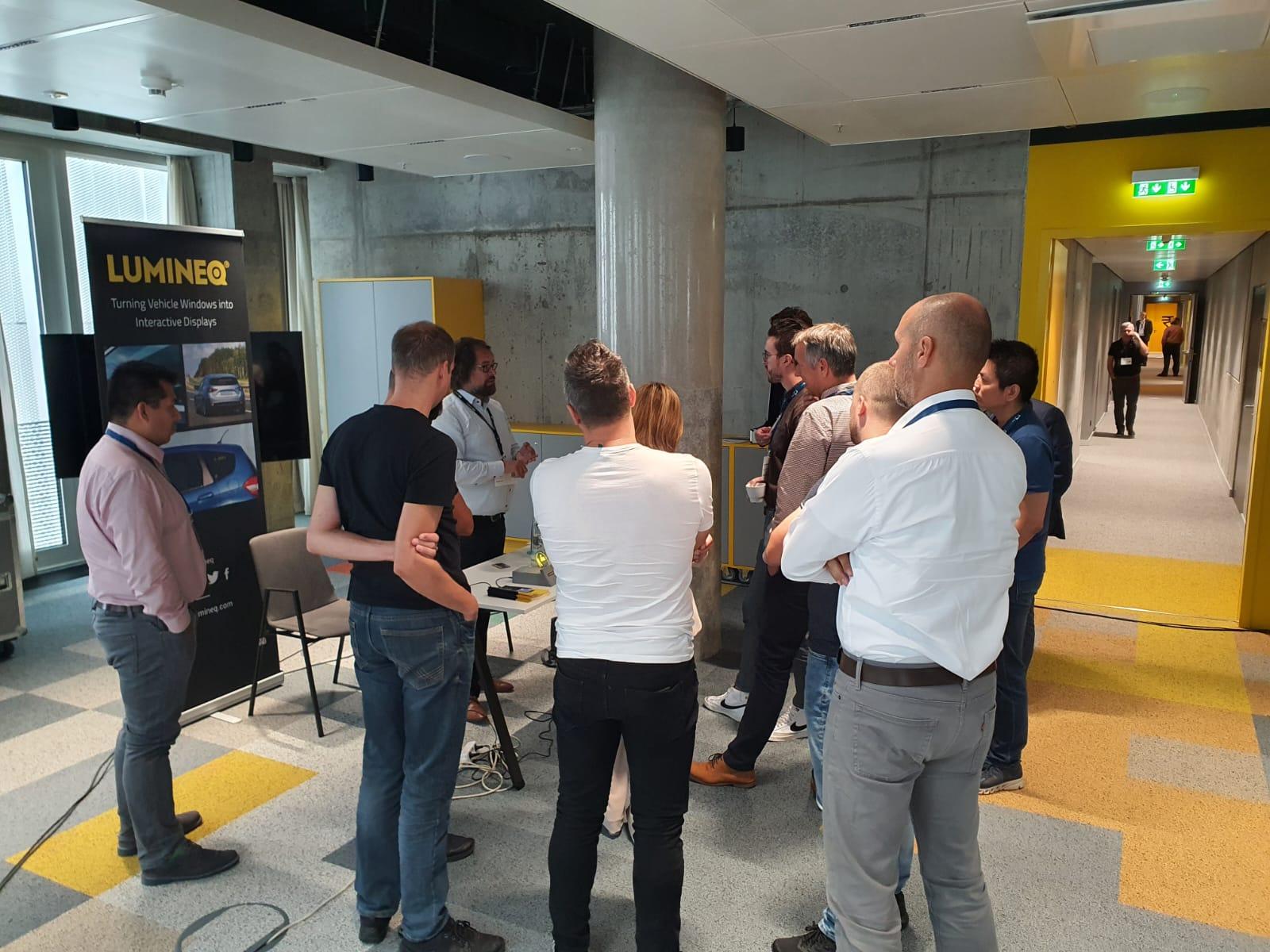 The forum focuses on how User Experience, HMI, Safety and Ergonomics will be affected by the latest developments of the industry. From new regulations to Automation, IoT, Electrification or AI, this event will touch upon every step of cabin design for non-road mobile machinery, making sure that attendees will gain knowledge not just in technical matters, but also in market understanding and the future of design and development of cabins and UX.


The topic of Ari's presentation is about the potential usage of transparent displays for off-highway vehicles, including:
Challenges of cabin design for improving operator safety and comfort
Benefits of in-glass/plastic transparent displays to address the problems and bring extra features (head-up display, bi-directional display, keyless entry solution, charge status display)
How the laminated display technology works
Off-the-shelf demo products for concepting and prototyping purposes
Customization options for mass production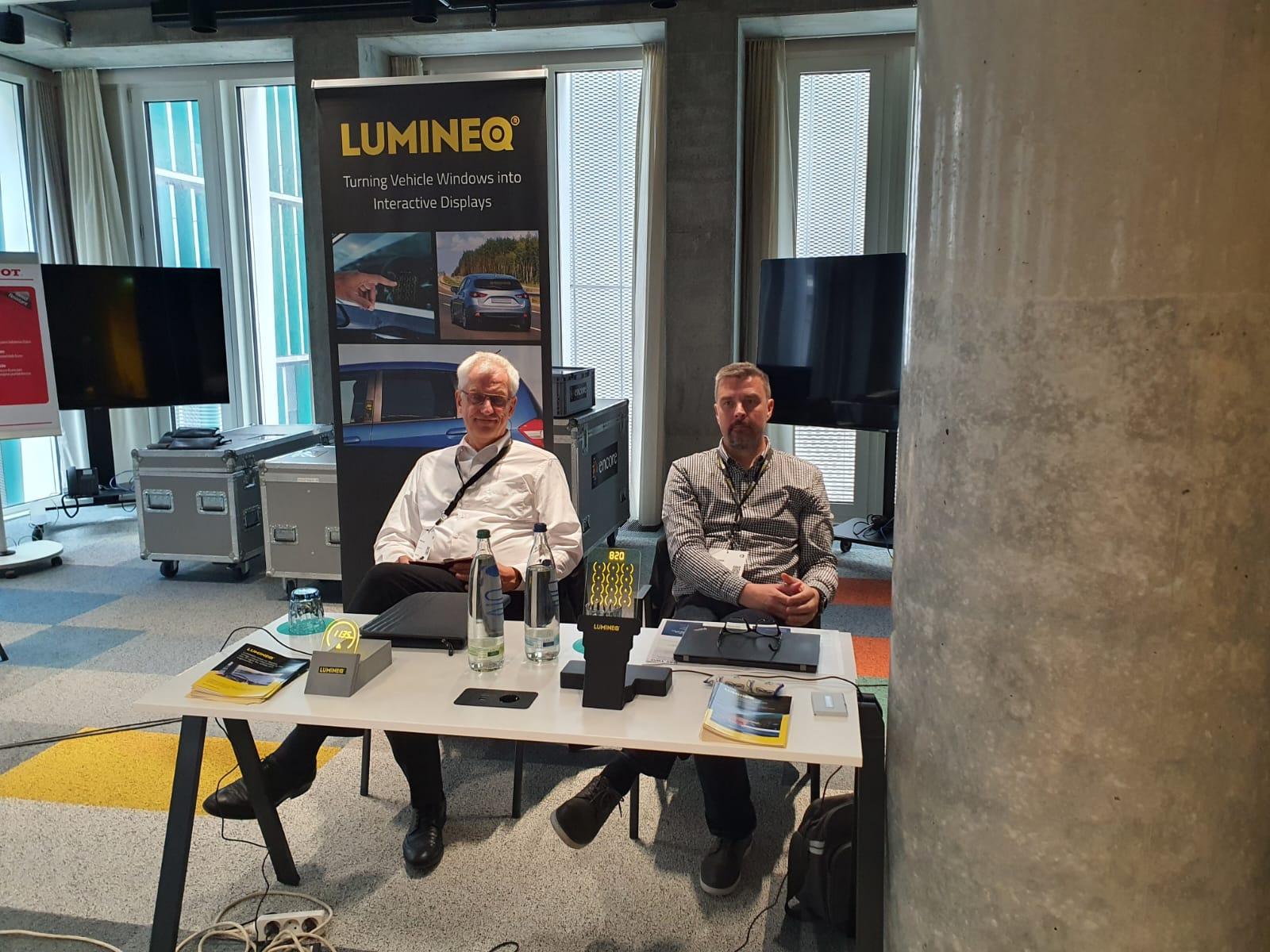 Come to check out our transparent display demos and get advices on how to embed our display in the glazing surface and potentially turn every window or door into interactive displays.
VariusGauge
VariusGauge is an ideal head-up display demonstrator for industrial vehicle manufacturers who are interested in evaluating LUMINEQ transparent display technology and creating prototypes. VariusGauge displays various relevant driving/operation information for the driver/operator, such as speed, RPM, energy consumption (Volts), PSI, basic navigation, oil level, warning, and etc.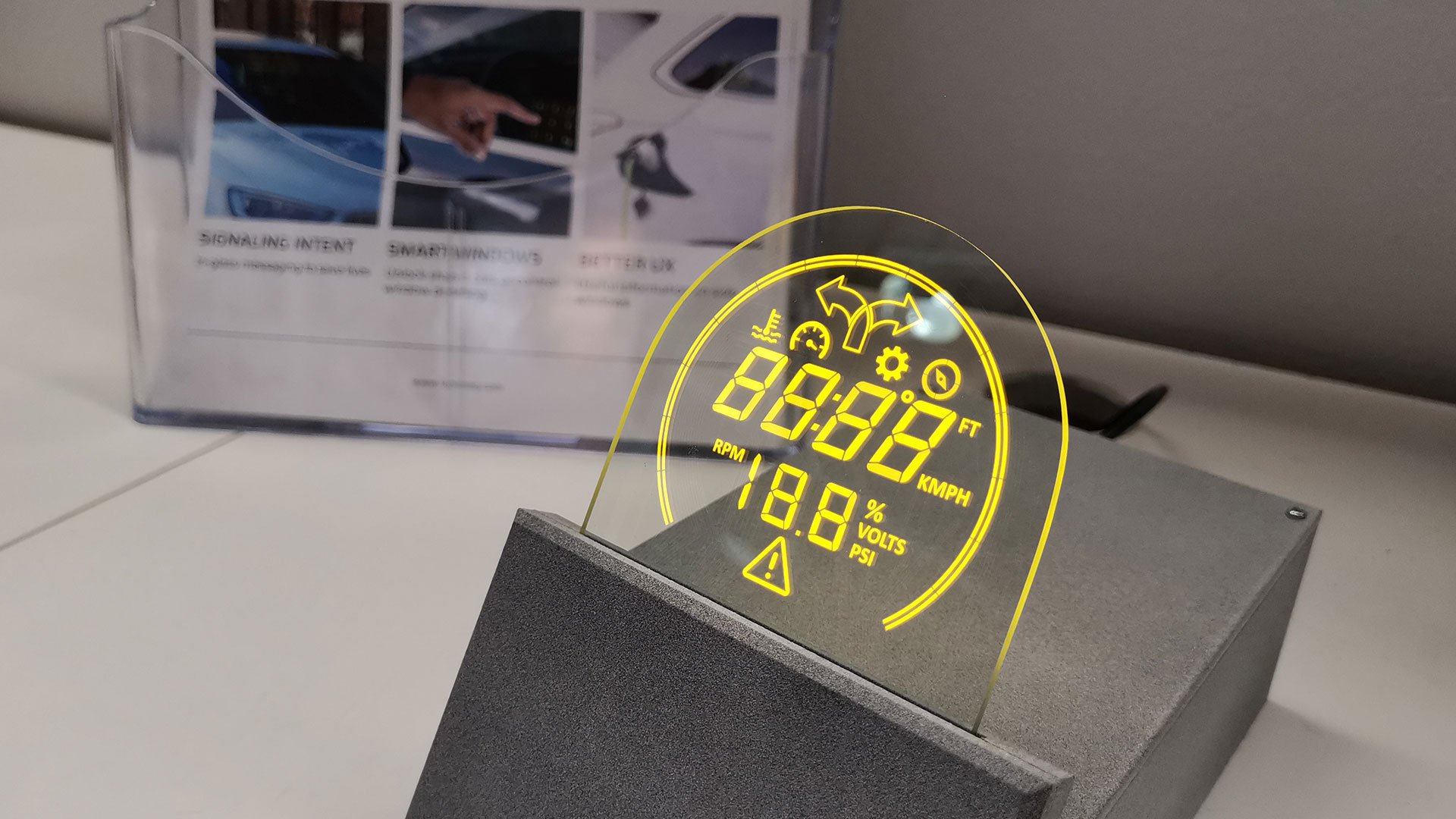 Transparent Keypad for keyless entry to vehicles
ELT52S-07NC-KEYPAD is a transparent touch display ready for lamination into a larger piece of glass. This solution comes with the display glass, FPC (flex cable) and driving electronics. With this display, vehicle maker can bring a fully transparent keypad solution for applications using authorized coded entry in vehicles.