October 1, 2019, Tampa, US – LUMINEQ, the leading provider of transparent displays, will unveil its innovative in-glass display solution for safer boating at the International Boat Builders' Exhibition and Conference (IBEX) during October 1-3.
In cooperation with Taylor Made Systems, the world's largest manufacturer of marine glazing systems, LUMINEQ will showcase the first transparent information display for marine applications. Stop by the Taylor Made Systems booth at 3-503 at the IBEX Show in Tampa and see for yourself the "magic of transparency".
Safety underway
As boats run faster and in more heavily trafficked navigational waterways, there is greater need to maintain heads and eyes up. With a transparent display laminated into the windscreen or sitting on top of the helm, a driver is able to maintain visual contact with the horizon while still seeing critical information in the line of sight making for a safer boating experience.
Focused boating
Multi-function displays (MFD) are replacing single-purpose gauges offering flexibility and a lot more data. However, critical information can sometimes get lost and become difficult to see. Moreover, glancing between the dashboard and the sea can be very distracting especially in full sunlight or at night.
To improve safety, in-glass displays provide a great supplement to the MFD, offering high visibility of critical information in the line of sight - RPM, speed, depth, etc. It is just the right amount of data, easily viewable at eye level for the boater. LUMINEQ displays are designed for harsh environments tolerating extreme heat, UV light, and high moisture -- perfect for marine applications.
Simple and cool
Digitalization has been changing our lifestyle at unprecedented speed. Digital interfaces and displays are quickly replacing analog systems in the marine industry. This is what we are trying to achieve with LUMINEQ technology – to make displays that are simple and yet blend seamlessly into the overall design.
Showing information on a piece of glass is no longer reserved for sci-fi movies. The technology of laminating transparent displays in the glass is now available and being adopted by other industry players. Check out Valtra's tractor smart glass powered by LUMINEQ transparent displays.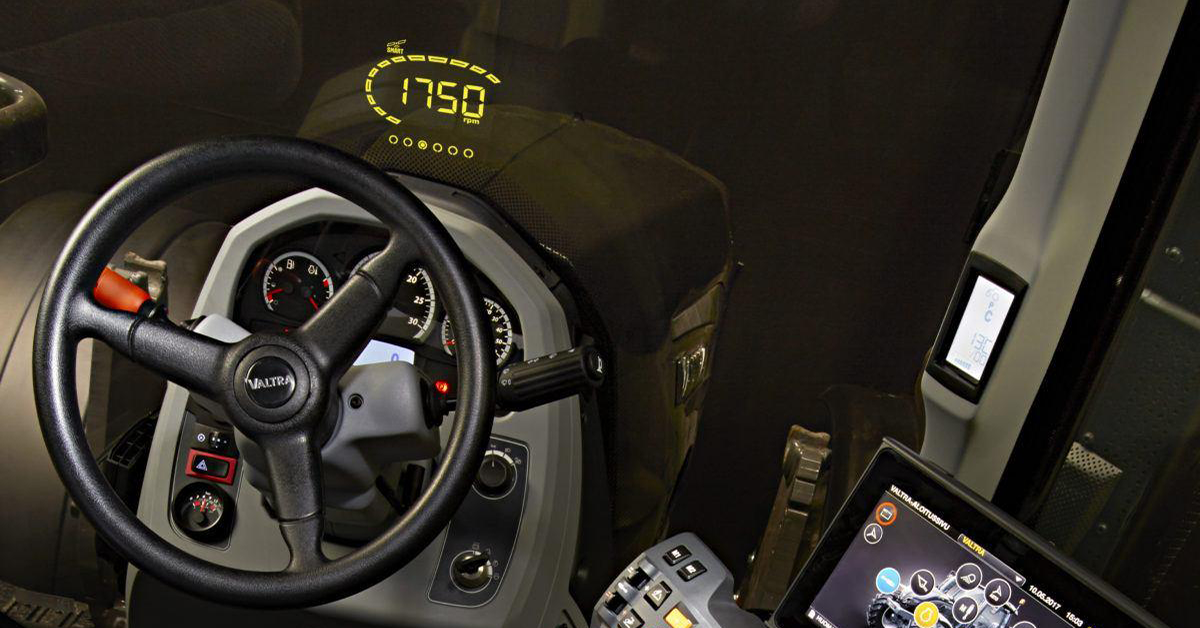 Valtra SmartGlass powered by LUMINEQ transparent displays
For more information, please visit www.lumineq.com
About LUMINEQ
LUMINEQ thin film electroluminescent displays are made in Finland and renowned for their ruggedness and ultra-reliability. With glass-like transparency, 360-degree viewing angle, and touch technology, LUMINEQ transparent displays bring more competitive advantages to help customers make appealing products. LUMINEQ in-glass displays are transparent displays laminated in glass. This new technology enables smart windows in vehicles to show critical information and provide functions that otherwise need physical control panels.
About Taylor Made Systems
Headquartered in Gloversville, N.Y., Taylor Made Group, LLC operates facilities in the United States, the Republic of Ireland and the United Kingdom — with additional licensed affiliates in Australia, New Zealand, and Poland. In business for over 100 years, Taylor Made Group is one of the recreational marine industry's leading and most diversified suppliers. Additionally, Taylor Made Group provides products to numerous other industries, including the agriculture, construction, powersports, mass transit, emergency, utility, golf, automotive industries and more. Employing over 1,100 associates, Taylor Made Group distributes its products through a worldwide distribution network. More information, please visit http://www.taylormarine.com/index.html