Visit LUMINEQ booth 51120
LUMINEQ will be joining an amazing list of more than 2,000 exhibitors at this year's FULLY LOADED 2020 Supplier Showcase, January 19 and 20th, at the Sands Expo Center in Las Vegas. We would like to invite you to visit our booth where we will be demonstrating our newest innovation in displays, the technology demonstrator for scope manufacturers. The demonstrator enables manufacturers to easily evaluate and prototype LUMINEQ displays in existing optical systems for proof of concept and real-world testing of the technology.
Our Transparent Reticle Display Technology demonstrator is fully customizable. The size, shape and content of the glass can all be adjusted to fit demanding end-product specifications. Matrix displays offer you the freedom of designing your own graphics, a combination of both a segmented display and matrix display is also available with LUMINEQ technology. With additional chrome layers one can customize their crosshair, light blockage and brightness according to the end-product requirements.
Specifications of the Technology Demonstrator:
Segmented, yellow, transparent, reticle microdisplay

Round shape with a diagonal size of 20.5mm +

glass contact area

32 individually driven segments

Lit crosshair, drop dots, distance to the target

Static chrome reticle - crosshair & drop dots

250mm long straight flex

+

Powered with 3V/CR123A battery

Trim knob interface – scripted modes

UART for custom scripting

Wide adjustable brightness range
If you require more information about the Technology Demonstrator for scope manufacturers, send us a contact request.
The Shooting, Hunting, Outdoor Trade Show (SHOT Show®) is the largest trade show for all professionals involved with the shooting sports, hunting and law enforcement industries. It is the world's premier exposition of combined firearms, ammunition, law enforcement, cutlery, outdoor apparel, optics and related products and services. The SHOT Show attracts buyers from all 50 states and more than 100 countries. In 2019 the four-day trade show attracted more than 58,000 industry professionals.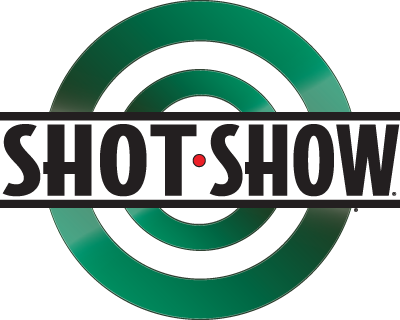 The SHOT Show is owned by the National Shooting Sports Foundation, and is restricted to the shooting, hunting and outdoor trade professionals and commercial buyers and sellers of military, law enforcement and tactical products and services ONLY. The SHOT Show is not open to the general consuming public (e.g., private visitors, hunters, sport shooters, members of hunting and sports shooting clubs, etc.). Proof of professional affiliation is required.