Nuremberg, June 21, 2022 – LUMINEQ, a premium manufacturer of transparent and in-glass displays, announced its new offering of in-plastic displays for unique vehicle cabin design at Embedded World 2022. The company demonstrated the latest technology in partnership with plastic specialist Aikolon. By laminating transparent displays into vehicle windshields and windows made of transparent plastic, manufacturers are empowered to convert idle surfaces into informational screens and touch displays resulting in improved safety, ergonomics, and styling of commercial and industrial vehicles.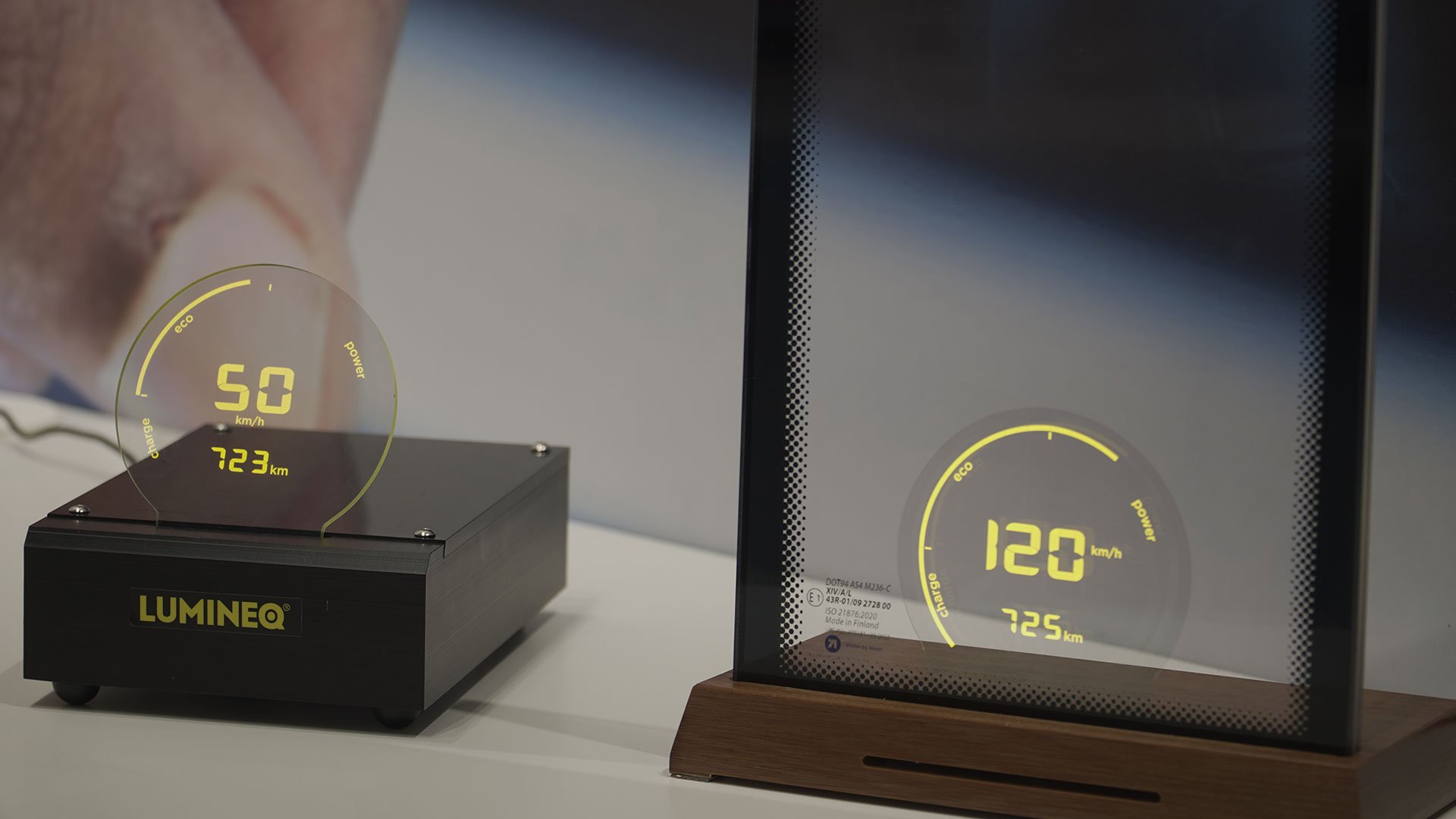 "We've seen increasing customer interest in using our transparent displays in plastic for HUDs and other vehicle glazing applications in recent years. By partnering with Aikolon, who has successfully laminated our displays in polycarbonates, we can extend our offering to meet different product needs, whether that's with a stand-alone, in-glass or in-plastic application." said Ari Tervonen, Business Line Manager of LUMINEQ laminated displays.


The technology works by embedding a thin-film emissive transparent display (0.7mm thick) into the TPU layer in the laminated stack of glass or polycarbonate. The glazing area with embedded transparent displays can be used to show dynamic information to the driver, operator, or other users. This innovative solution allows OEMs to rethink the entire design layout and build safer vehicles that improve ergonomics, situational awareness, and the overall user experience.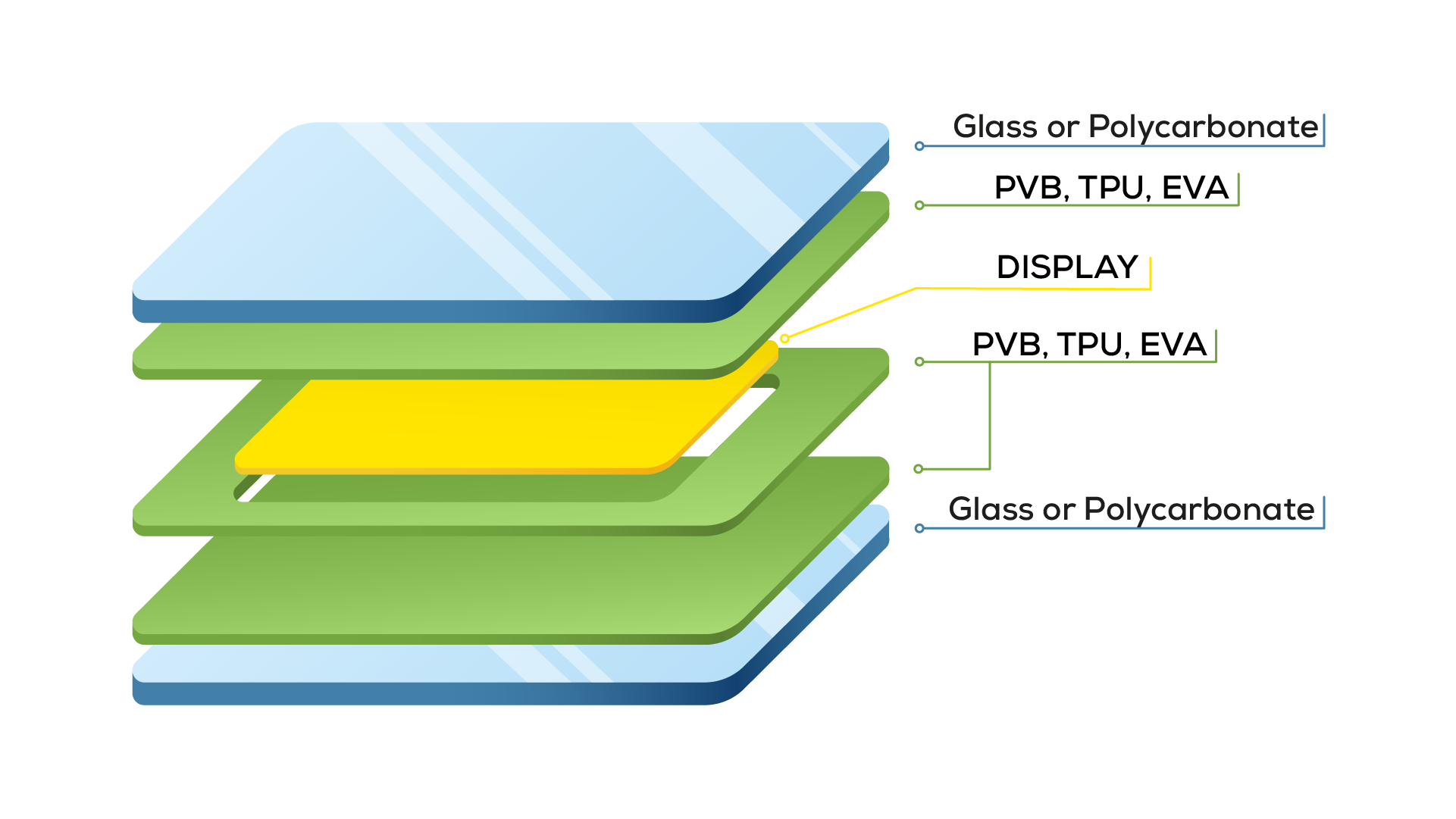 "Polycarbonate is becoming increasingly popular in the vehicle glazing market thanks to its superior impact resistance, light-weight capability, and energy efficiency. We believe that combining this ideal glazing material with LUMINEQ's transparent display using our lamination technique will help vehicle manufacturers deliver a unique experience to their customers," said Marko Koljonen, Sales and Marketing Director at Aikolon.
Visit LUMINEQ at booth #1-148 in Hall 1 at Embedded World, June 21-23, and check out their in-plastic displays for vehicle glazing.
About Lumineq Oy
Lumineq Oy is a premium manufacturer of the world's most rugged and transparent displays for vehicles. LUMINEQ transparent displays can be used as head-up displays to bring critical information to the line of sight of drivers. They can also empower vehicle manufacturers to deliver a premium travel experience by turning windows into touch displays. For more information, visit https://www.lumineq.com/.
About Aikolon Oy
Aikolon Oy specializes in plastic materials and plastic machining, and offers sustainable high-performance plastic solutions from product development to automated production. With Aikon® trademark company`s focus is on transparent plastic solutions. Read more https://www.aikon.fi/en/.