Transparent Lumineq displays improve safety, ergonomics and situation awareness in vehicle cockpits. Given that Lumineq displays are very rugged and tolerate extreme surroundings better than any other display type, they suit especially well driver environments where the conditions can be harsh. Great examples of smart display solutions in this application area will be presented in the upcoming Agritechnica exhibition in Hannover, Germany in November. Here is a sneak preview of one.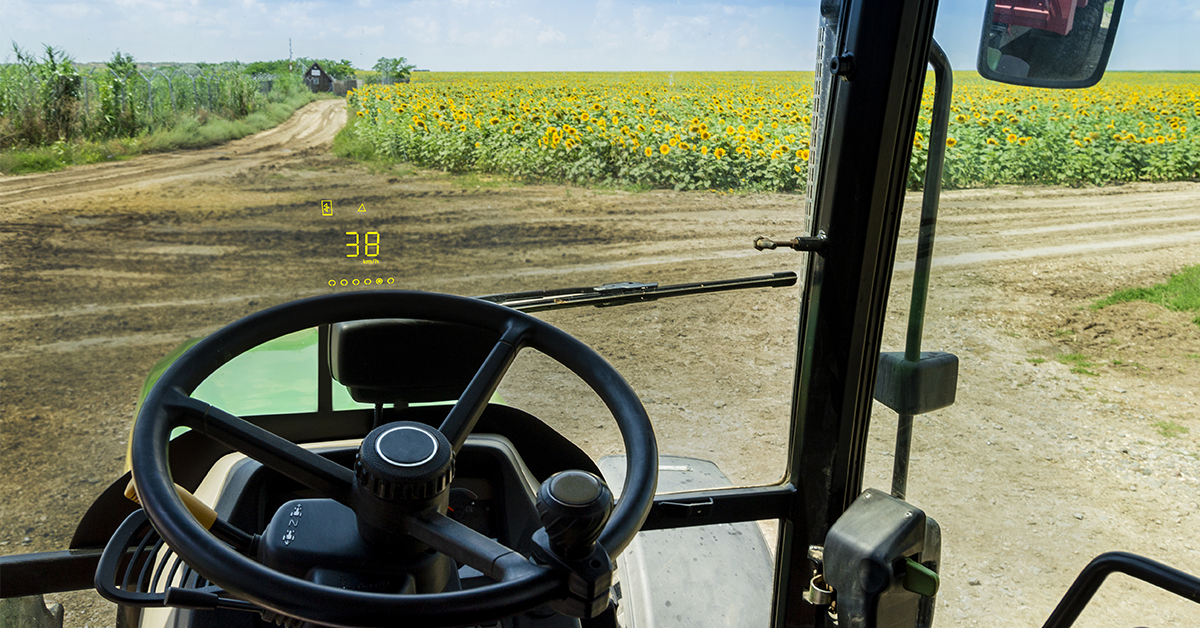 Valtra introduces SmartGlass with a transparent display
We have been working with Valtra, a worldwide brand of AGCO (NYSE:AGCO), to integrate transparent displays in tractor cockpits. The results will be seen for the first time in Agritechnica. Valtra is introducing a unique SmartGlass windscreen with a transparent display for agricultural tractors. The robust and bright display technology, laminated inside the front glass provides an excellent solution to improve the user experience while operating the tractor even in the most demanding operating conditions.
Says Brandon Montgomery, Platform Director, Product Management, Valtra: "Tractor driver needs to pay attention to many things while operating the tractor. He/she needs to observe surroundings, watch and control tractor implement, follow work result and be aware of machine status. Valtra SmartGlass with transparent display gives the most important information in optimal location to improve safety and ergonomics of tractor operation".
The tractor windshield display can be used to show various information depending on the task under progress, such as machine or engine speed, temperature of engine/hydraulics, position information of front loader, height position, fuel/def level, and several other machine data.
We are proud to be part of this project. We think the display looks great.
See it in Agritechnica to believe it!

If you want to know more, check the Valtra press release about SmartGlass.
But as always with the transparent Lumineq displays, nothing beats seeing them in real life. If you are planning a visit to Agritechnica, you should add the Valtra tractor to your must-see list. The tractor will be in Hall 20 at the AGCO International stand, number A26.

We'll see you there and we'll see you crystal-clear!