This month we hosted our global sales meeting, bringing together the LUMINEQ headquarters team and frontline sales force from around the world. It's an invaluable opportunity for us to align our focus, deepen our understanding of sales strategy, learn about the latest customer success stories, and gain unwavering confidence in our exceptional products – the world's most transparent displays.
In this dynamic gathering, our focus on transparency took center stage—both in terms of strategy and the exceptional transparency of our display solutions.
Embracing Transparency: Strategy at LUMINEQ
At LUMINEQ, transparency is more than a buzzword; it's a core value that drives our internal operations and strategy. We reviewed our business strategy during the global sales meeting, ensuring that every member comprehended and embraced our shared vision.
In the future, we will continue focusing on the following strategic areas for the LUMINEQ business.
Heads-Up Displays (HUD): Improved safety and ergonomics
Heads-Up Displays have become increasingly popular in modern vehicle interfaces, offering drivers essential information without diverting their attention from the road. At LUMINEQ, our transparent displays are at the forefront of HUD innovation, delivering vital data directly in the driver's line of sight. With our technology, drivers can effortlessly access real-time information, including speed, navigation instructions, and safety alerts. Our HUD solutions are shaping the future of automotive safety and convenience by minimizing distraction and enhancing situational awareness.
Vehicle glazing: Turning windows into interactive displays
LUMINEQ in-glazing laminated displays empower vehicle manufacturers to utilize all the windows by turning them into information displays or touch displays. Windows account for one-third of the surface area of a vehicle. It unlocks many new opportunities by using windows to show critical information or add functions that otherwise would need a physical control panel. This innovation helps OEMs to make safer vehicles with new features and to be more prepared for a new era.
Reticles: Precision for enhanced performance
LUMINEQ transparent display solutions for reticles are revolutionizing the field of precision aiming. Our advanced displays provide crystal-clear dynamic reticles in the shooter's line of sight, enabling unparalleled accuracy and target acquisition. With exceptional durability, these reticle displays are designed to withstand demanding conditions, ensuring reliable military-grade performance even in extreme environments.
Night Vision Devices: Illuminating the darkness
LUMINEQ transparent displays can make night vision devices more useful for guided operations and enhanced situational awareness by showing dynamic overlay information in the user's line of sight. The mission-critical information, such as heading, speed, altitude, location, and distance to the target, helps users to make informed decisions. With night vision goggles (NVG), you lose depth perception when looking through an electronic image. When you work with a reduced field of vision like this, getting critical information in the line of sight can compensate for those limitations.
By collectively grasping our strategic direction, we fortify our unity and equip our team with the knowledge and tools necessary to thrive in the field.
The Power of Transparent Display Solutions: Differentiating and Succeeding
LUMINEQ transparent display solutions have become synonymous with excellence, innovation, and differentiation. Our cutting-edge transparent displays provide unparalleled clarity, offering customers a distinct advantage in their industries. The clear visibility provided by our displays ensures that critical information is presented seamlessly, empowering users to make informed decisions swiftly.
Empowering Success Through Collaboration and Information Sharing
One of the standout aspects of the LUMINEQ Global Sales Meeting was the spirit of collaboration and information sharing across teams. The meeting provided a platform for our sales force, product team, and technology team to exchange insights, success stories, and best practices, further amplifying our collective knowledge and expertise. By openly sharing experiences and challenges, we became even more equipped to address customer needs, deliver exceptional service, and drive successful outcomes.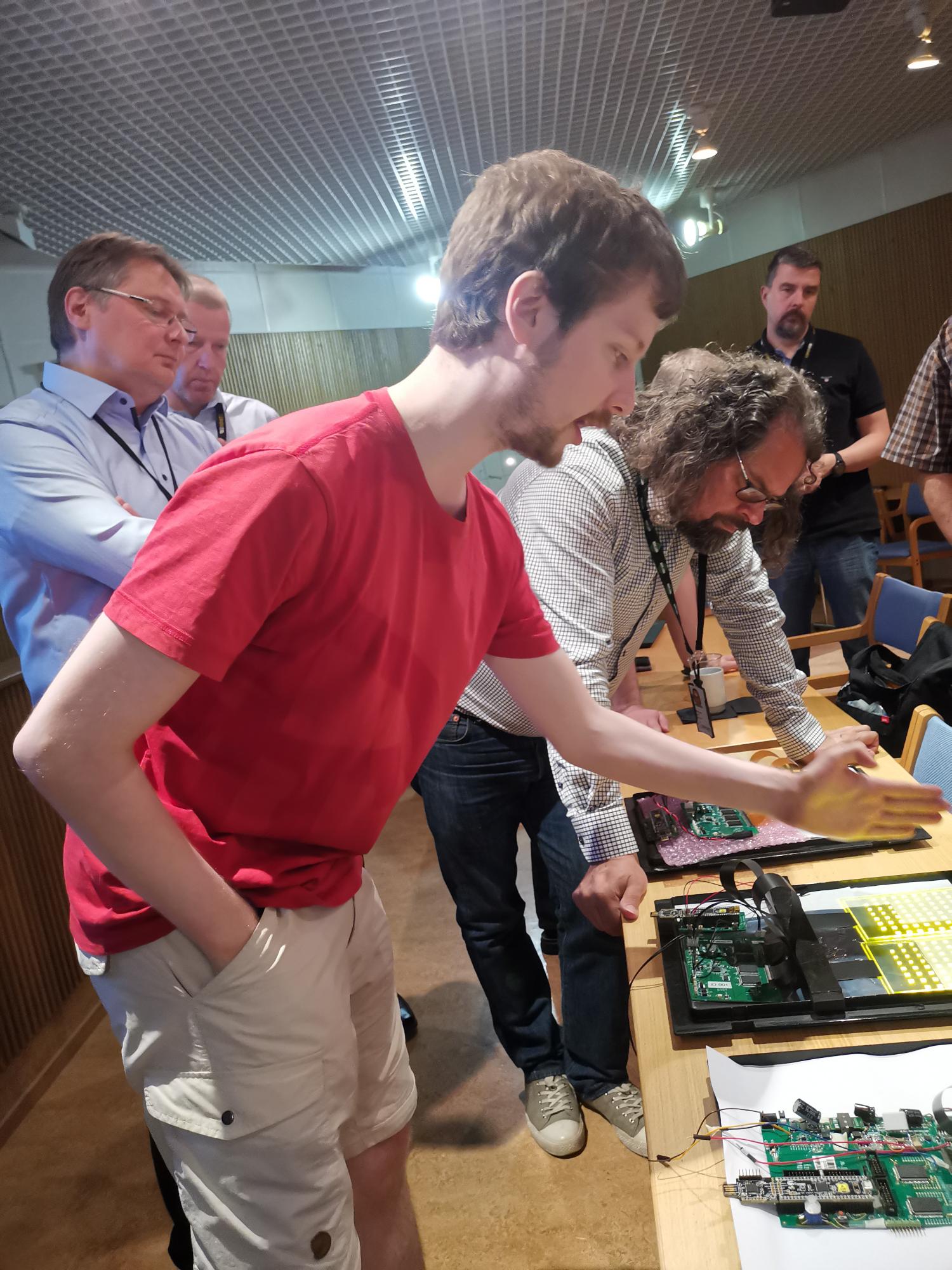 Furthermore, we delved into our technology roadmap, which showcased the tremendous progress accomplished by our remarkable technology team. Witnessing the advancements firsthand, our sales team gained a deep understanding of the features, benefits, and potential applications of our transparent display solutions. Armed with this knowledge, they can confidently engage with customers, educate them about the transformative capabilities of our displays, and help them envision opportunities for differentiation and success.
Overall, the LUMINEQ Global Sales Meeting was a resounding success, fueled by the power of transparency. Together, let's unlock new possibilities and propel industries into a world of limitless potential.