LUMINEQ Displays has partnered with the world's largest motorcycle manufacturer Honda for the Dakar Rally 2020. LUMINEQ is proudly following and cheering HRC drivers competition as a technical sponsor for providing TASEL display for HRC's machine CRF450 Rally for this challenging rally. The 42nd edition of the Rally will be running from January 5 (Sunday) to January 17 (Friday) in Jeddah, Saudi Arabia.
The Dakar Rally is going to have two incredible weeks with its first edition in Saudi Arabia, exploring the wilderness of the largest country in Middle East. The drivers and crew will be facing a total of 7 500 kilometers, including 5 000 kilometers of specials, five of them longer than 450 kilometers. In a country where desert is king, 75% of the rally will be over sand.
Team HRC ''Monster Energy Honda Team'' participates with 5 talented riders who have all been provided with a LUMINEQ TASEL display for their bikes. The display shows the riders the motor's technical information.
You may learn more about CRF450 Rally here: https://rally.hondaracingcorporation.com/machine/ or Dakar 2020
You can follow the live rankings of the event here.
LUMINEQ will continue to support Team HRC "Monster Energy Honda Team" during the whole event. GO HRC GO!
LUMINEQ is delighted to become a technical sponsor of Honda Racing Corporation (HRC)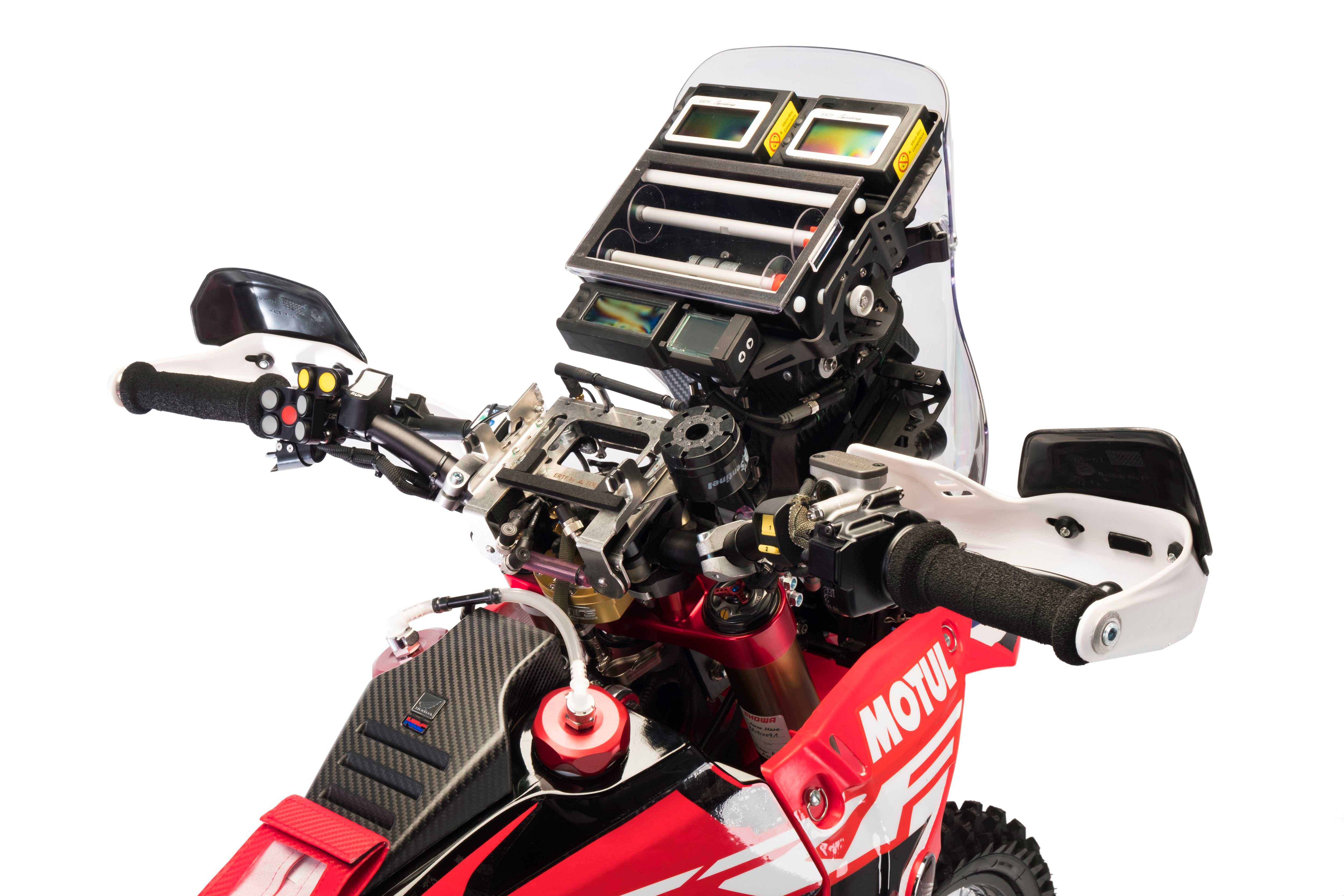 A LUMINEQ TASEL display was attached to the Honda CRF450 motorbike.
The LUMINEQ technology is perfect for an environment as challenging as the Dakar Rally. The display's inorganic solid-state design tolerates shock, vibration and extreme weather conditions better than any other display.
You can read more about the different features and applications for different markets here: https://www.lumineq.com/products/transparent-displays