LUMINEQ was selected by the Society of Motor Manufacturers and Traders (SMMT) to present innovative ideas at the SMMT Future Mobility Challenge in London on October 17, 2019. This gives us a great opportunity to meet and discuss with five of the world's largest and most recognizable automotive brands: Bosch, Ford, Honda, Toyota and Volvo Cars.
Eight mobility challenges addressed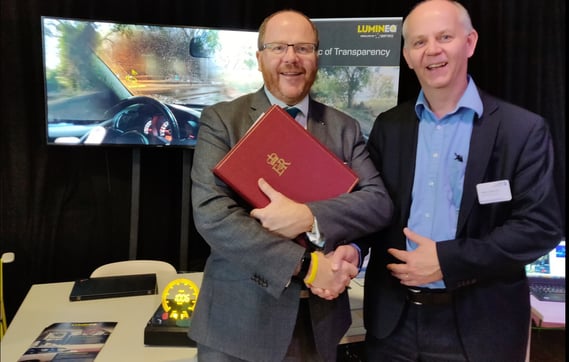 Image: George Freeman MP, Minister of State, Department of Transport (left)
and Mikko Saikkonen, Sales Director, LUMINEQ (right)
SMMT Future Mobility Challenge provides a platform for companies to present cutting-edge solutions to address the following key mobility challenges of the future.
Generating insights and creating value from mobility data

Innovative solutions for intelligent fleets

Urban mobility solutions for future cities

New ownership, shared and on-demand mobility models

Beyond the car: creating new services and delivering superior customer experiences

New connected and in-car services

Automated driving technologies for on-road and off-road vehicles

E-mobility solutions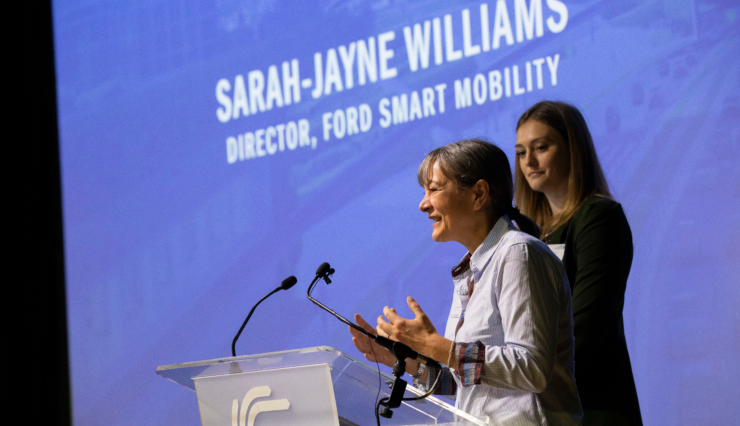 Image source: SMMT
At the event, we presented LUMINEQ transparent in-glass display solution for improving automotive safety for on-road and off-road vehicles. By laminating transparent displays in the windshields and windows, crucial information can be displayed where it matters.
Especially in the era autonomous driving, in-glass messaging can be used to communicated between cars, between cars and pedestrians. A notification sign of "AUTONOMOUS" can be displayed on the rear windows to inform the other car drivers about the autonomy. A "SAFE TO PASS" message can show up on the windshield to make the pedestrians feel double secure when choosing to cross the road.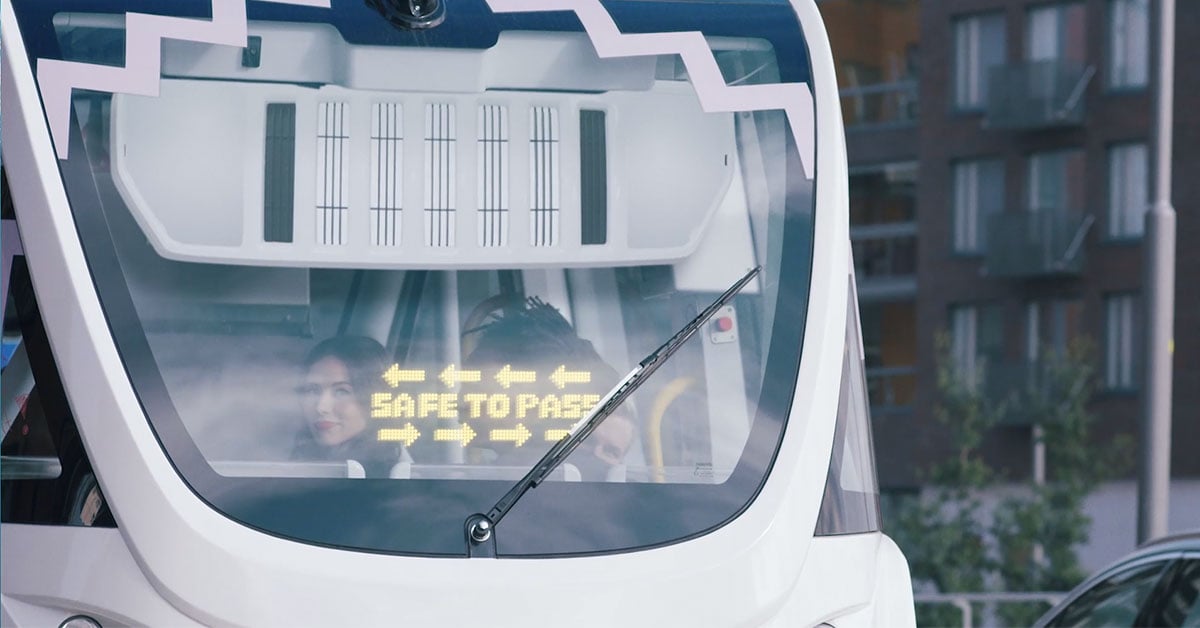 Read more from our blog posts How in-glass displays can improve automotive safety and Deliver premium vehicle experience with functional windows.