LUMINEQ and the world's largest motorcycle manufacturer HONDA have extended their partnership for the Dakar Rally 2021. LUMINEQ is proud to be a technical sponsor again of last year's winning team, Monster Energy Honda Team.
The team is participating with four talented riders who have all been provided with a LUMINEQ TASEL display for their bikes. The display shows the riders the motor's technical information. LUMINEQ will support Team HRC "Monster Energy Honda Team" during the entire event!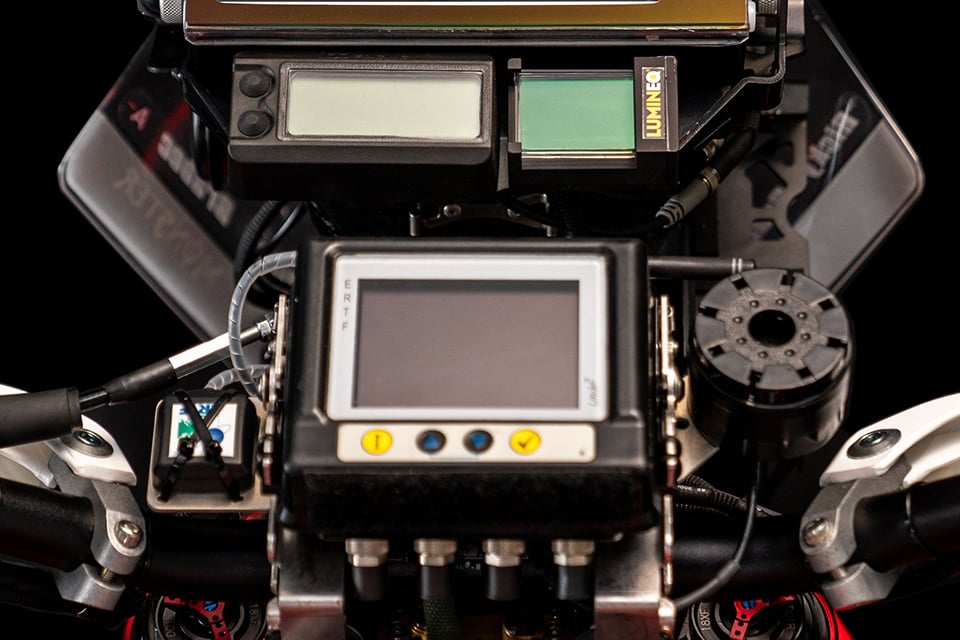 The world's toughest test of motorsports endurance returns to Saudi Arabia in January 2021. The Dakar Rally is having two incredible weeks for the second edition in Saudi Arabia, exploring the wilderness of the largest country in the middle east. The 43rd edition of the Rally will be running from January 3rd to January 15th with a brand-new route to be discovered by the competitors. You can follow the live rankings of the event here.

The latest version of the stage-winning Rally bike (CRF450 RALLY). LUMINEQ display can be seen at 00:14.
LUMINEQ technical sponsorship with Honda Racing Corporation
A LUMINEQ TASEL display attached to the Honda CRF450 motorbike.
LUMINEQ and Honda engineered together a durable display for last year's edition of the Dakar Rally. This year Honda CRF450 motorbike is equipped with an improved version of last year's TASEL display. The display shows the motor's critical technical information to the driver, right when he needs it.
The LUMINEQ technology is perfect for an environment as challenging as the Dakar Rally. The display's inorganic solid-state design tolerates shock, vibration and extreme weather conditions better than any other display.
You can read more about the different features and applications for different markets here: https://www.lumineq.com/products/transparent-displays. Our display experts are happy to answer any questions you might have!