LUMINEQ will exhibit at the IVT Expo (Industrial Vehicle Technology) in Cologne, Germany during June 28-29, 2023. At IVT Expo, LUMINEQ will showcase a few transparent display demos including VariusGauge, keypad, and slider.
VariusGauge
VariusGauge is an ideal head-up display demonstrator for industrial vehicle manufacturers who are interested in evaluating LUMINEQ transparent display technology and creating prototypes. VariusGauge displays various relevant driving/operation information for the driver/operator, such as speed, RPM, energy consumption (Volts), PSI, basic navigation, oil level, warning, and etc.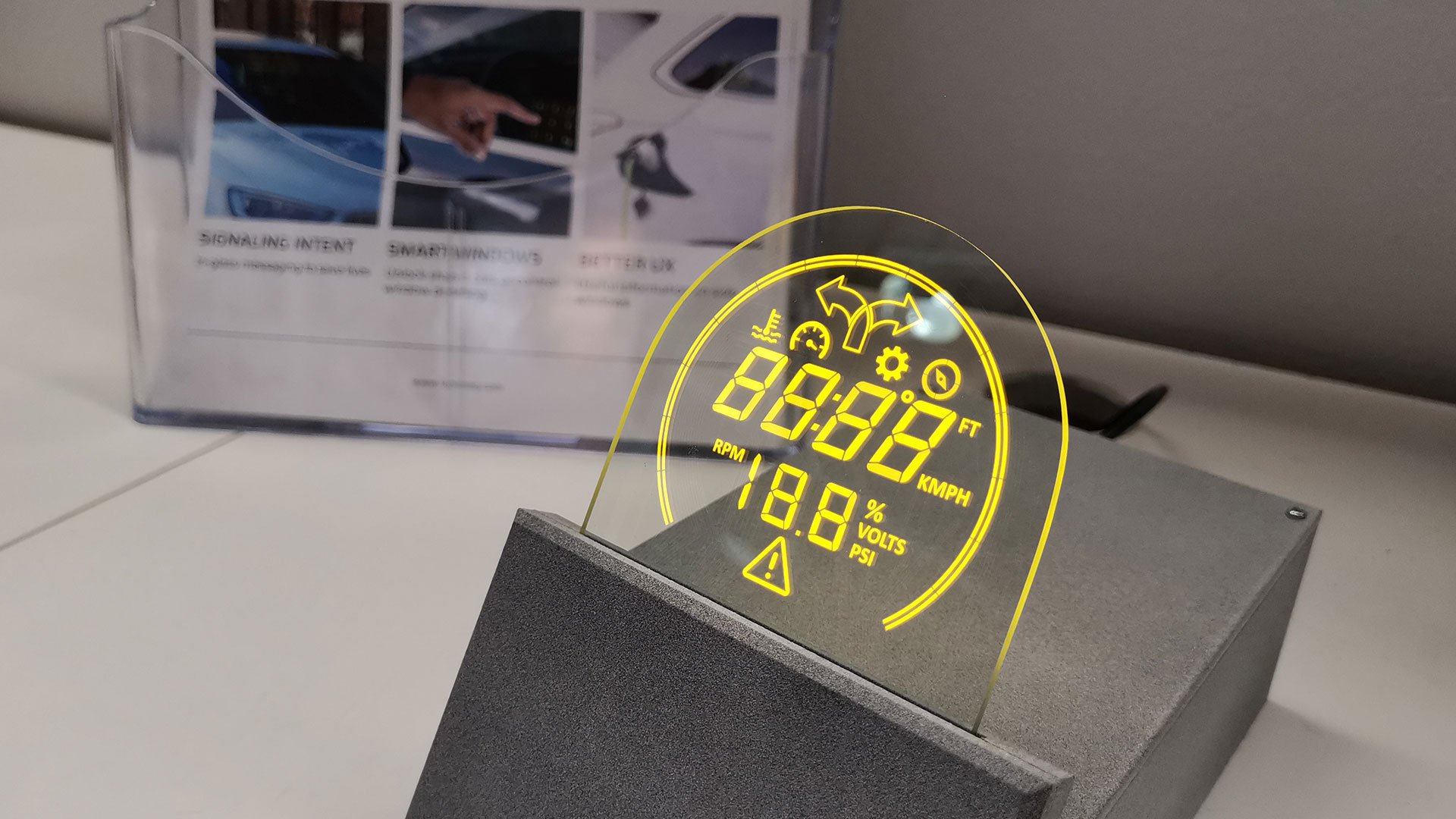 Transparent Keypad for keyless entry to vehicles
ELT52S-07NC-KEYPAD is a transparent touch display ready for lamination into a larger piece of glass. This solution comes with the display glass, FPC (flex cable) and driving electronics. With this display, vehicle maker can bring a fully transparent keypad solution for applications using authorized coded entry in vehicles.
Slider touch control