Visit LUMINEQ booth 1-148 in Hall 1 and witness the coolest transparent display technology at Embedded World in Nuremberg during March 14-16, 2023.

Visit LUMINEQ booth 1-148
We have been exhibiting at Embedded World for more than 10 years. Come visit us and check out the world's most transparent and reliable displays, which empower vehicle windows and enhance optical devices.
Turn idle glazing into interactive displays
Let it be a transparent keypad for access control to vehicles, office rooms, and premises, or an in-glass light control system, or an embedded transparent control panel to dim your car windows. LUMINEQ enables you to utilize every piece of glass to its full potential, to break the traditional design boundary, to wow your customers, and to stand out from the competition.
The touch sensors of the LUMINEQ transparent touch displays are integrated directly in the functional display layer. So no additional touch layer is required.
LUMINEQ has actively engaged with automotive customers working on innovative solutions for CASE (connected, autonomous, shared, and electric cars). We are eager to share how innovative display technology helps vehicle manufacturers to rethink entire design layouts, emphasizing efficiency, style and ergonomics.
Head-up displays
LUMINEQ in-glass HUD allows vehicle makers to display essential information directly on the windshield, improving safety and ergonomics while requiring no extra space. It offers an innovative alternative to the traditional projected HUD.
Our solution has been adopted by the Chengdu metro line 9 in China, Honda CRF450 motorbike, and an European tram line. At Embedded World, we will showcase a few off-the-shelf HUD demonstrations and standardized LUMINEQ driver board for custom display designs.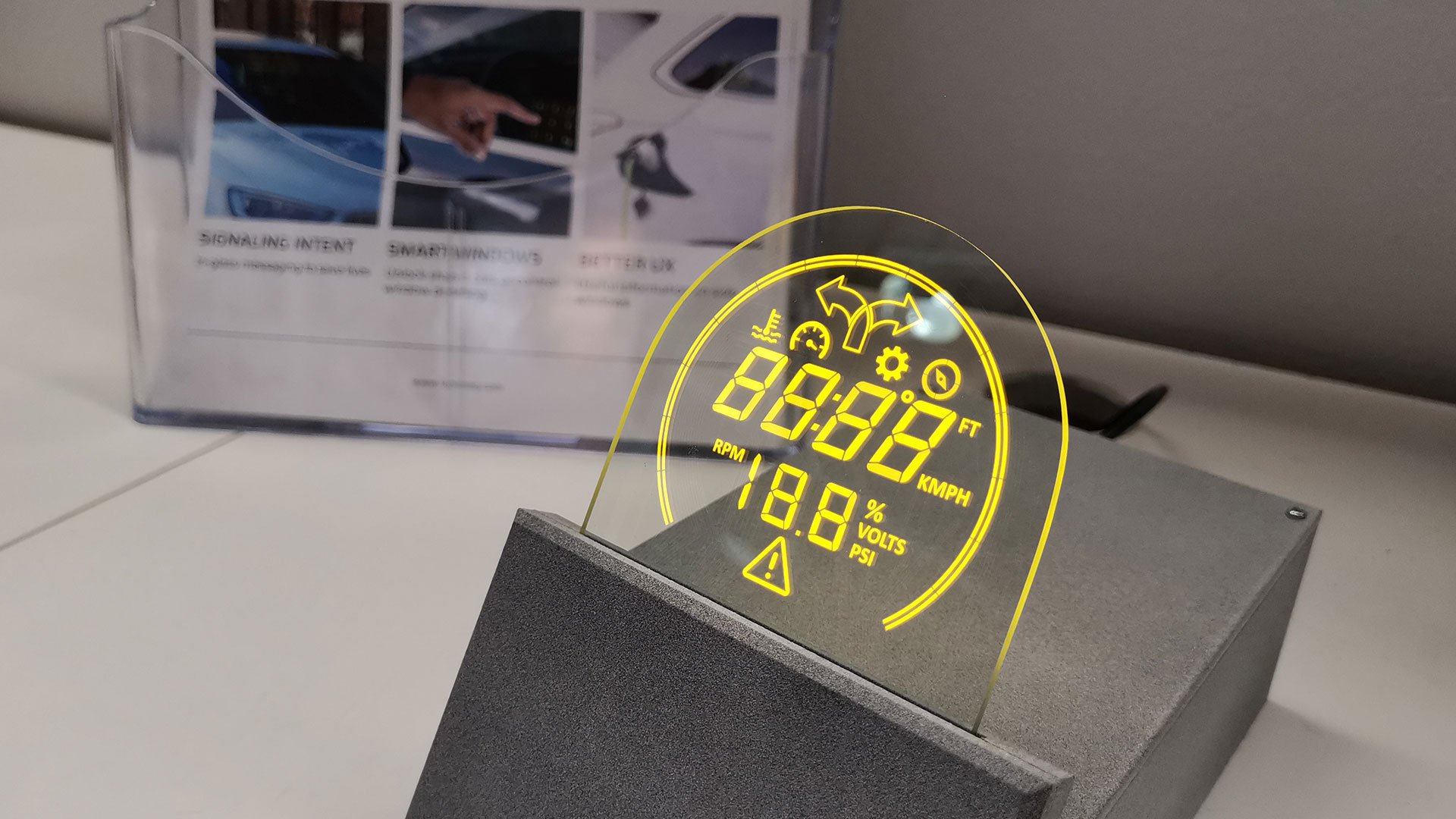 Mass production-ready digital reticle for scopes
We've received lots of requests for our latest reticle display product ELT119S-RETICLE, which was unveiled at SHOT Show in January for the first time. Come check it out!