7th Lumineq annual Distributor Meeting in Finland
Over the past decade, Lumineq has been continually strengthening its global presence and enhancing local customer support through experienced distributors. It is our favorite tradition at Lumineq to host the annual Distributor Meeting in the summer, the best time of the year in Finland. This June we had our 7th Distributor Meeting.
Distributors from all over the world flew to Espoo for the two-day event, showing their great commitment and confidence in Lumineq Displays. It was a perfect gathering for Lumineq R&D, operation, sales, and marketing team to meet our partners in person, share news about our latest product development and roadmap, and also to hear the exciting customer cases from different countries. Of course, we did not forget to enjoy the great summer weather and have fun!
In-Glass Displays going strong in Automotive and Transportation markets
It was pretty thrilling to hear so many ongoing customers cases shared by our distributors. Lumineq transparent in-glass displays are getting increasingly more attention in different industries. Especially in the Automotive and Transportation markets, major players started to include transparent displays in their next-generation vehicle design to differentiate their products and services.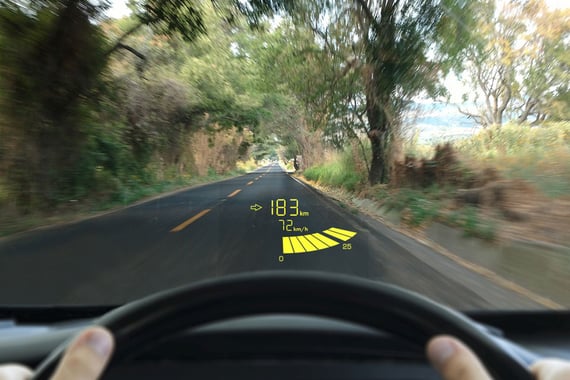 While some of the customers appreciate our consultancy on the use cases, other innovative automotive OEMs came up with amazing applications beyond our own imagination that will definitely wow the consumers. We can't wait to see the mass production of those cars and trucks with significantly improved safety and signaling intent. But we also know that we need to be patient because the requirements in the automotive industry are quite high and the production cycle of vehicles can be relevantly long.
Take one of our first customer cases Valtra as an example. The project was kicked off in 2014. The first demo tractor featured with SmartGlass powered by Lumineq in-glass display was unveiled at the 2017 Agritechnica Show. It was announced in 2018 that the SmartGlass would be made available to customers in about one year's time. Five years later, we are now very close to see the tractors coming to the market!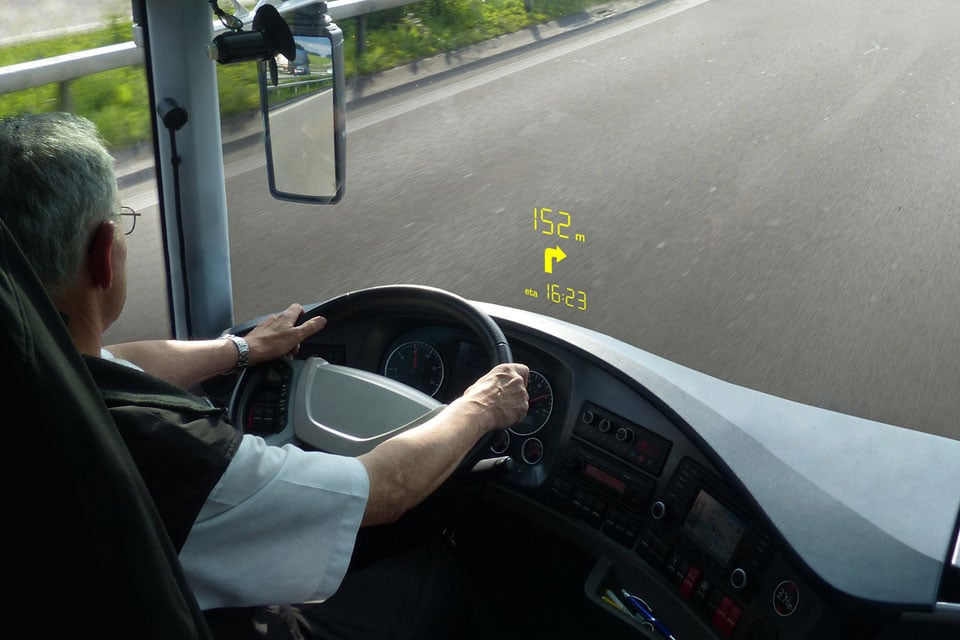 More information about transparent displays for transport can be found on our website Transportation Applications.
Transparent Displays raising interests among scope manufacturers
At the beginning of this year, we showcased our optics demo at SHOT Show and got extremely positive responses from over 20 scope and range finder manufacturers. They were impressed by the opportunity to elevate the user experience and situational awareness of their optical devices to a whole new level.
By using Lumineq transparent displays that emit light by themselves, no projector or extra instruments are needed, which drastically reduce weight for instance in high power rifle scopes by up to 1 kg. It also avoids the situation where the projector point was covered by the sand or dirt in the terrible weathers, which significantly improves safety. Moreover, Lumineq displays are inorganic, designed for extreme conditions, and endure a wide temperature range from -60 °C to 105 °C (-76°F to 221°F). You can read our blog post that explains the benefits of using transparent displays for optical devices. Bring augmented reality to optical devices
Interested in a start-kit?
We are now developing a start-kit for scope manufacturers to easily integrate our display to their scope for evaluation and prototyping purpose. The kit will be available in Q3. Contact us if you are interested.