May 27, 2021, Chengdu, China – Full-automated Chengdu metro brings a unique visual experience to passengers through the open cockpit and LUMINEQ in-glass display. Chengdu metro line 9 as SW China's first fully-automated driverless metro has attracted lots of public attention with its unique visual experience since it started operating in December 2020.
The metro cockpit is featured with a head-up display powered by LUMINEQ in-glass display and is open to all passengers. Every day, the open cockpit in the front of the train is full of Chengdu citizens who punch in, rush to take photos, and share with their friends. While enjoying the full view that is usually only available for the driver, they also witness the latest transparent display technology in action.
Video: originally from Chengdu metro's Weibo post
The head-up display is laminated in glass to show information like metro speed, date, and time. It is a more recent technology than the typical projected head-up display available in cars.
The traditional projector-based head-up solution requires extra space and a slight angle between the windshield and the projector. It is challenging to use the projector in the train, tram, or bus cockpit due to the space limitation and the steep windshield.
That is why you barely see head-up displays in public vehicles, trucks, vans, or industrial machine vehicles.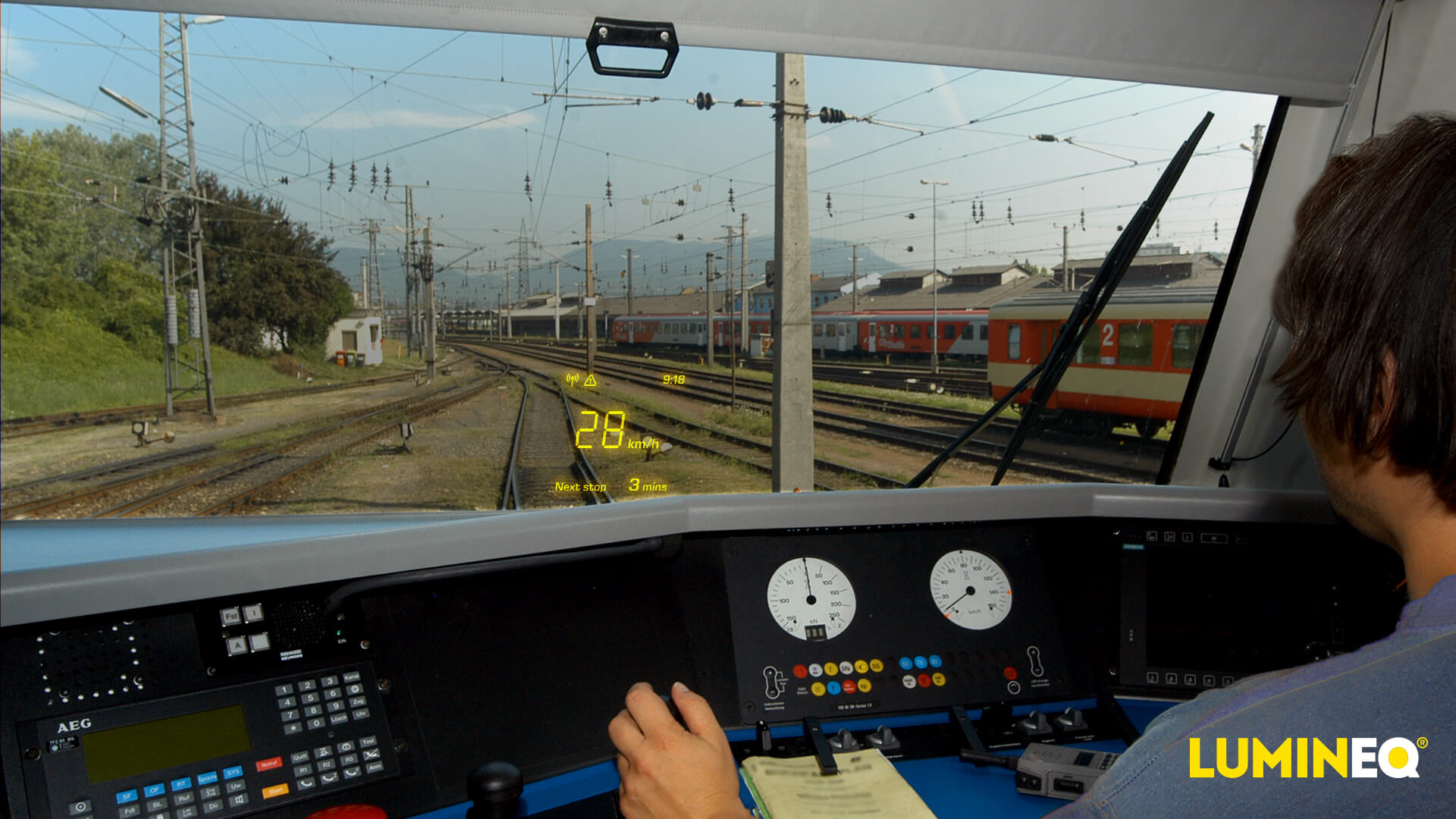 With the new in-glass display technology, OEMs and Tier1s are empowered to bring head-up displays to more vehicles besides cars and improve safety and ergonomics for drivers on the road.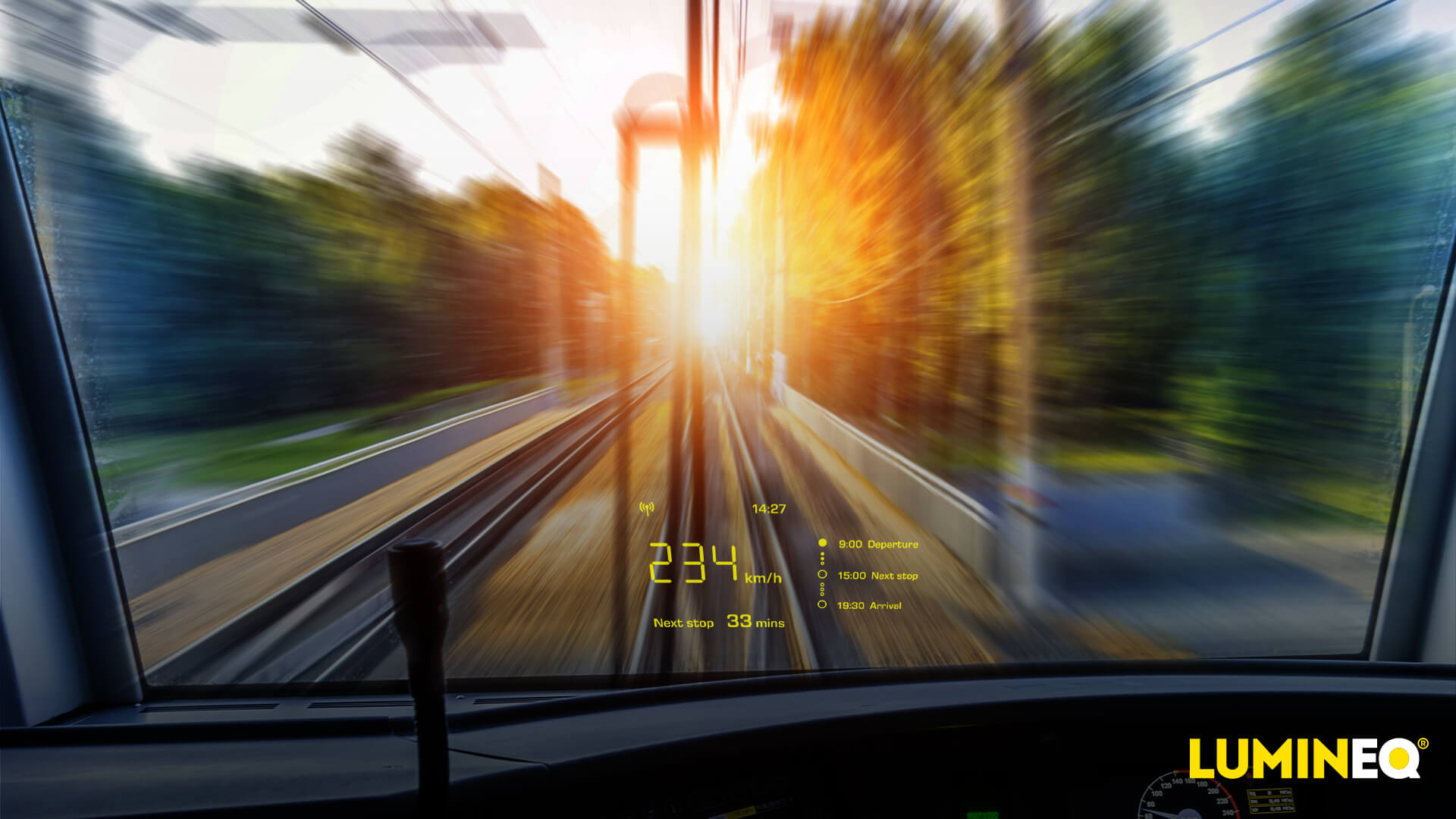 Besides Chengdu metro train, LUMINEQ in-glass displays have been successfully adopted by various vehicles, including tractors, trains, trams, and motorcycles.
To name a few. Valtra - a worldwide brand of AGCO (NYSE: AGCO) – chooses LUMINEQ in-glass display for its unique SmartGlass windscreen, which was first introduced at Agritechnica in 2017 and is now available for selected customers in the market. The innovative windshield can show information to people inside the cab and people outside the tractor so that whoever needed can get notified and warned.
LUMINEQ has been a technical sponsor for the Honda racing team, who won the Dakar Rally competition twice: in 2020 and 2021. LUMINEQ transparent display was added to the Honda CRF450 RALLY, showing critical information to the motorcycle riders in the stiff competition in the world's toughest rally. It is an excellent demonstration of the ruggedness of LUMINEQ displays.
Read more about our display applications and customer cases. Contact us for more information.